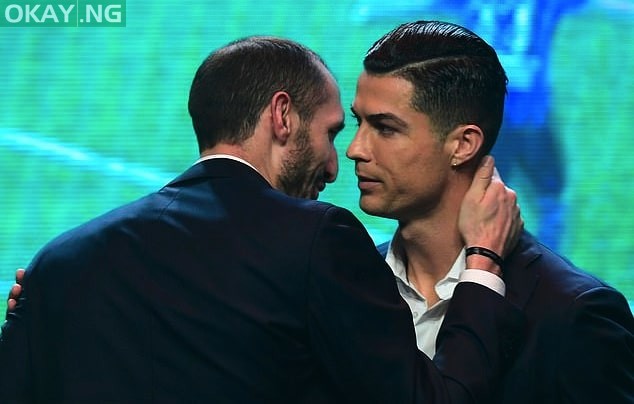 Juventus Defender, Giorgio Chiellini, has said Spanish club, Real Madrid, manipulated votes to stop Cristiano Ronaldo from winning his sixth Ballon d'Or award last year.
Okay.ng recalls that Ronaldo, who left Real Madrid in July 2018 to join Juventus, finished as the runner-up in the 2018 edition of the award, behind Luka Modric.
Lionel Messi clinched this year's Ballon d'Or title making in total six to surpass Ronaldo who has five.
Chiellini reacting to the outcome in Milan said:
"It's ok that Messi has won the Ballon d'Or this year.
"The real theft was last year, Real Madrid decided that Cristiano should not win the Ballon d'Or. It was really strange.
"Cristiano won the Champions League, [but I suppose] by that logic Van Dijk should have won it this year.
"Maybe last year Griezmann, Pogba or Mbappe should have won for doing extraordinary things at the World Cup. Modric made no sense."
Meanwhile, Ronaldo was named Serie A's player of the year 2019 after failure to clinch his sixth Ballon d'Or award.