Sports
Cristiano Ronaldo crowned Serie A's Player of the Year 2019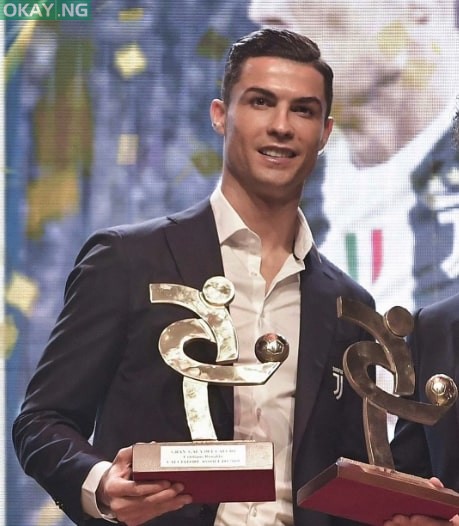 Cristiano Ronaldo has been named as Serie A's player of the year 2019.
The Juventus striker on Monday attended the ceremony at the Gran Gala del Calcio in Milan to pick up his award.
Okay.ng understands that this could be the reason why Ronaldo didn't attend the Ballon d'Or ceremony in Paris, where he was named third-best player in the world.
Speaking while receiving his award, Ronaldo said: "It's an honor to hold this award.
"I thank my Juventus teammates.
"I'm very happy to play in Italy, it's a very difficult league. Thanks to everyone for having voted for me. I want to do as well this year, too."
The 34-year-old had left Real Madrid in July 2018 to join Juventus to win their eighth Serie A title.
So Far in Juventus, Ronaldo has scored 28 goals across all competitions since he joined Italian club in 2018.