T.I. Arrested for Disorderly Conduct In Henry County, Georgia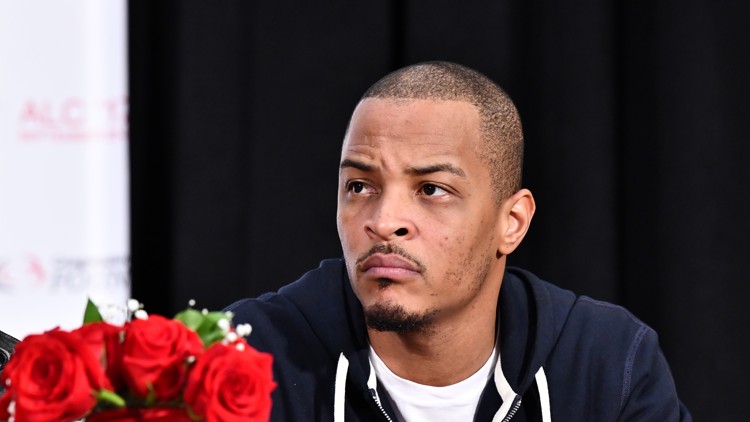 T.I. was reportedly arrested in Henry County, Georgia, according to local ABC affiliate WSB-TV and The Blast.
The incident allegedly occurred when T.I. attempted to enter the gated community where he lives without a key. He and a friend reportedly got into an argument with a security guard who would not let them in. Police were called, and T.I. was arrested for and charged with disorderly conduct and public drunkenness, according to WSB-TV; he has since been released on bond.
The Blast reports that T.I. was also booked for "simple assault."
The Blast interviewed T.I. following his release on bond. T.I. reportedly said that the argument with the guard happened after he called out the guard for allegedly sleeping on the job. He claimed that the guard "antagonized" him.
In addition, T.I. reportedly told The Blast that he did not assault anyone, but admitted the guard "may have been hurt by [his] words." T.I. also described local law enforcement as "white cops in a very white area."
In a statement provided to Pitchfork by a representative, T.I.'s lawyer Steve Sadow said:
Tip was wrongfully arrested early this morning when he attempted to gain entrance into his gated community – where his wife "Tiny" and his family reside.
The guard was sound asleep when Tip arrived at the guardhouse. It took Tip some time to wake up the sleeping guard.
Tip clearly identified himself and sought entry.
The guard refused entry. Tip was in contact with "Tiny" by phone and "Tiny" confirmed that Tip should be let in immediately.
The guard continued to refuse entry without justification. Words were exchanged and apparently the guard and/or a supervisor called the police. When the police arrived, they were not interested in hearing Tip's side of the story and wrongfully chose to end the situation by arresting Tip.