Super Eagles camp speak after 2019 AFCON draw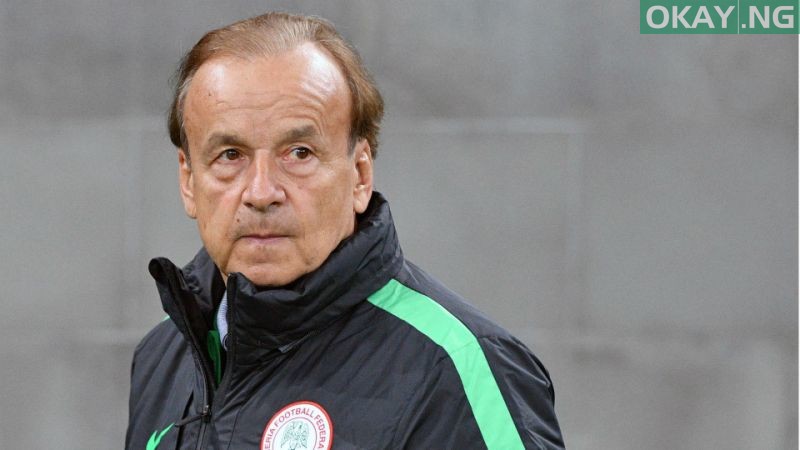 The Super Eagles camp have shared their views on the paring with Guinea, Madagascar, and Burundi in Group B of the 2019 Africa Cup of Nations (AFCON) on Friday evening.
Okay Nigeria had reported that Nigeria will go head to head with Guinea, Madagascar, and Burundi in Group B to qualify for the knock out stage in the African tournament.
Gernot Rohr, the Super Eagles coach, while reacting to the draw, said that the most important aspect right now is for his players to finish the season in their various clubs healthy, in order to prepare adequately for the 2019 AFCON in Egypt.
In his words, "It is not an easy group because Guinea is a good and young team, Madagascar was the first to qualify for AFCON and Burundi eliminated Gabon en-route to the Nations Cup. So it is not going to be as easy as everyone thinks.
"My players will just have to finish well and healthy in their various clubs and then prepare for our friendly matches against Ghana, at home in Nigeria and against Senegal before the start of the tournament in Egypt."
Ahmed Musa, the team captain, assured that the players will be preparing hard ahead of the tournament.
He said, "We will prepare well for the Nations Cup. With hard work, we will qualify from this group. I wish my colleagues the best of luck in their various clubs, as they round off the season, and prepare for the AFCON."
However, when the captain was asked if the he is scared of any team, he said: "I am a football player and I am ready for any country. I am not afraid of anyone."
Nigeria will start their first game against Burundi on 22nd June at the Alexandria Stadium in Egypt.