Northern Elders Support Arewa Youth Groups Over Igbo Eviction Threat
This was disclosed by the forum's spokesperson, Prof Ango Abdullahi, in a discussion with newsmen in Zaria.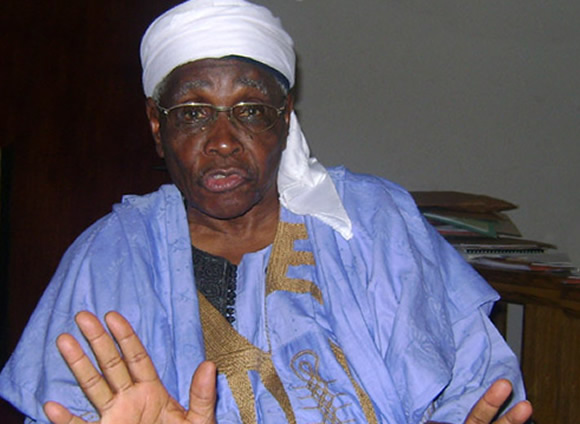 The Northern Elders' Forum (NEF) on Friday gave their support to the three-month ultimatum given Igbos in the North by the Coalition of Northern Youth Groups.
This was disclosed by the forum's spokesperson, Prof Ango Abdullahi, in a discussion with newsmen in Zaria.
According to him, the group had committed no crime by asking any unit of the country that is tired of being a part of it to pack up and leave.
This is moreso due to the hypocrisy on the part of the Igbo who are agitating for a secession but want to live n other parts of the country.
He said he is disappointed in the disavowal of the group by the Northern Governors Forum (NGF).
"Let me ask these Northern governors, who are they representing, are they representing spirits, ghosts or people of the North?" he quipped.
"Recently, people from eastern part of this country, specifically Igbo, were busy calling for the Sovereign State of Biafra and from all indications, their leaders – including governors – are behind them.
"Whoever feels Nigeria is not conducive for him, let him quit."
The Northern elder drew a comparison between the treatment of IPOB leader and the Coalition.
He said while the Coalition's statement was vilified by all, Kanu, who "has been agitating for the break-up of Nigeria" had the support of his people and men from the south-west.
"Therefore, I am behind the (Northern) youths.
"This is because the Northern youths are pushed to the wall. We have been calming them down in any event similar to this," he noted.
Ango stated his dismissal of what he described as the Igbos constant pretence of being cheated by Northerners.
"These people always pretend that the North is cheating them, not minding the fact that Southern Nigeria was developed by resources from the North.
"Please, look for a book written by Adamu Fika, the Waziri of Fika, on Nigeria's budget before and after Independence.
"Each year, up to the time Nigeria gained its Independence, none of the two regions was able to provide for itself.
"I mean, none of the Western and Eastern regions had the money to effectively run the affairs of its region until they got financial support from the Northern region.
"First oil exploration was conducted using money from groundnut pyramid, cotton, hide and skin, among other cash crops from Northern Nigeria.
"However, these people tend to forget all these goodies provided by the North toward ensuring the unity and corporate existence of Nigeria.
"They always look down on us, feeling that Northerners are parasites in this country," he said.