HIGHLIGHT
---
Nigeria will begin production of bio-fuels to augment petrol imports.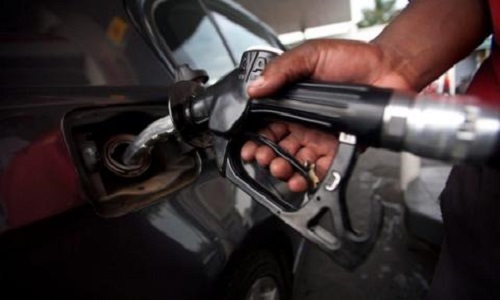 Mr Victor Shidok, the Executive Secretary, Petroleum Products Pricing Regulatory Agency (PPPRA) on Friday said with the right policies, Nigeria should begin production of bio-fuels to augment petrol imports.
Shidok said this in Abuja at a news briefing to introduce an upcoming workshop on Bio-fuel Development on Feb. 7.
He explained that the workshop would enlighten Nigerians on the benefits of bio-fuel as part of the country's energy mix.
Shidok said that a national policy on bio-fuel development that would provide the incentive for the growth of bio-fuel consumption in the country was underway and could be passed into law soon.
He said that the policy, when passed would ensure that bio-ethanol and biodiesel, which are blends of petroleum products and agricultural products, were readily available in the country.
Shidok said that the policy was part of efforts to diversify the country's energy sources and respect global convention on climate change with the inclusion of alternative clean options.
"Bio-fuels simply comprise bio-ethanol and biodiesel which are blends of petroleum products and agricultural products.
"Bio-ethanol E-10 for instance is a blend of 90 per cent gasoline and 10 per cent ethanol, while biodiesel B-20 is a blend of 80 per cent diesel and 20 per cent oil from Jathropha, used palm oil," he said.
Shidok said that when production began, the agency would demand that for every litre of petrol sold, 10 per cent of ethanol would be added to it and 20 per cent of oil from Jathropha or used palm oil to diesel.
He said that the policy was introduced in 2007 but could not be pushed further until now, adding that the project was at no cost to the Federal Government.
He said that bio-fuel production had a lot of benefits including job creation, agricultural support and electricity generation in communities across the country.
"This harmony will lead to more jobs in the petroleum and agricultural sectors of our economy.
"A lot more advantages accrue from this new industry which offers an alternative to fossil fuel thus providing cleaner and cheaper energy," Shidok said.
Mr Supo Agbaje, the PPPRA General Manager, Operations said, "an immediate result will be that we will locally produce 10 per cent of expected imports.
"For instance, if we import 20 million litres per day, when the policy is in place, we import 18 million and produce 2 million; that's an immediate effect,'' he said.
One of the committee members, Mr Mike Oteikwu, further explained to newsmen that Nigeria consumed approximately 50 million litres of fuel a day.
"Ten per cent of that is five million, which is the savings we are talking about. Another benefit is that you spend one quarter of what you would normally use in your car with petrol.
"The UN is actively involved and Nigeria is a signatory to some of the agreements that there should be a reduction on usage of fossil fuels and chemicals which cause climate change.'' (NAN)