News
Militants Threaten to Stop Oil Exploration In Niger Delta Over Buhari's Special Focus On Northern Nigeria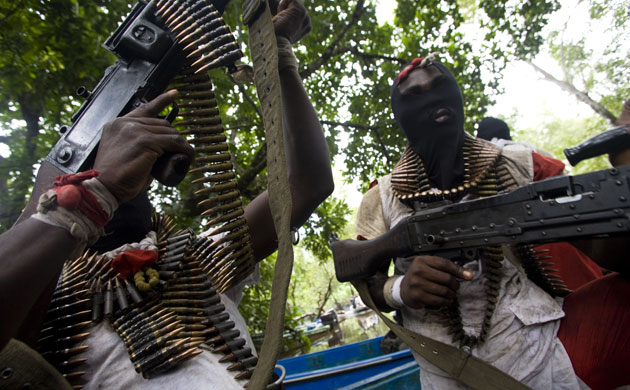 A coalition of militant groups has threatened to stop oil exploration in the Niger Delta over what it described as President Muhammadu Buhari's favouritism for the North.
The groups, Niger Delta Revolutionary Crusaders, NDRC and 21st Century Youths of Niger Delta, in a statement, said the recent allegations of corruption rocking the Nigerian National Petroleum Corporation (NNPC) was enough to stop the exploration of oil in the region.
According to them, the recent revelation by the World Bank, which said President Buhari told them to concentrate their efforts in the North, shows the Niger Delta resources are being used to finance other regions.
"The current revelation of the World Bank and the present NNPC scandal has given us no choice but to activate our digital strike team to swing into action to stop further exploration and exportation of oil from the Niger Delta," the statement read.
"For it is very obvious that this present administration is for the North only, without putting into cognizance that 90 per cent of the resources that sustain this nation is from the Niger Delta."
In addition, the coalition said the Operation Crocodile Smile 11 in the region will not intimidate them nor stop them from carrying out its plans.
"The present military operation called Operation Crocodile Smile II that is currently going on in the Niger Delta would not deter us neither would we be intimidated because the current agitators have succeeded in taking the struggle from analogue to digital."