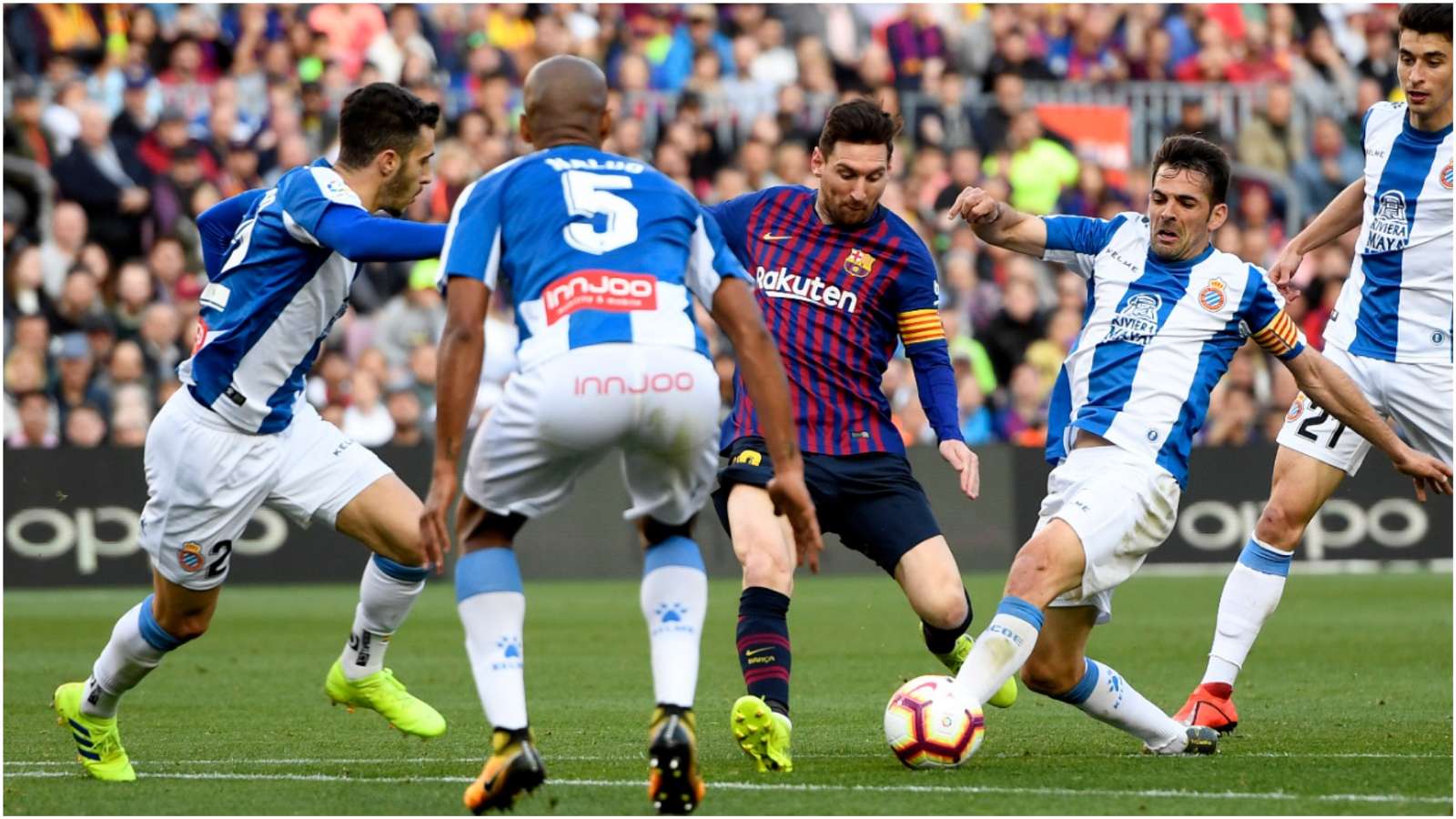 Barcelona superstar, Lionel Messi scored twice as the home team beat Espanyol 2-0 in Catalan derby on Saturday.
Messi scored his 40th goal of the season through a free-kick before scoring a tap-in after Malcolm's cut-back to make the scoreline 2-0.
The 31 years old is now level with former Real Madrid goalkeeper, Iker Casillas as the player with the most wins in the Spanish league.
Meanwhile, Messi has now been a part of 334 victories with Barcelona.
This season, Messi has scored 31 goals in the La Liga, 2 goals in the Copa Del Rey and 8 goals in the Champions League, being the top scorer both in domestic and European competition.
Barcelona are top of La Liga with 10 points clear of Atletico Madrid.