Sport
"I'm Really Happy to Play For Manchester United" – De Gea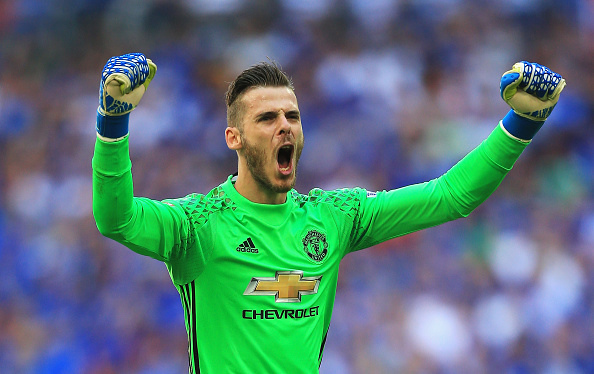 "I feel really well on the pitch. I'm really happy to play for United and Spain and I'm feeling very strong on the pitch." – De Gea
"Everything is easy when you win and when the run is good. You win and you never lose so everything is easy and everyone is happy." – De Gea
---
David de Gea has declared himself to be "really happy" at Manchester United as the speculation surrounding his long-term future lingers on.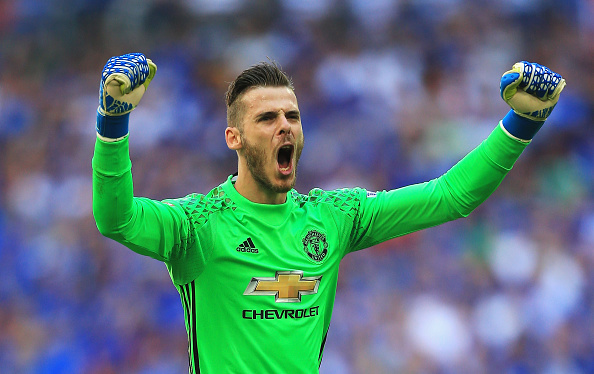 De Gea
---
The Spain international goalkeeper continues to generate Real Madrid transfer talk, but he remains fully committed to the Red Devils' trophy hunt.
The Spain international did come close to leaving Old Trafford in the summer of 2015, only for a last-minute administrative error to scupper a move.
Real Madrid were looking to return the former Atletico Madrid man to the Spanish capital, and have remained an interested party ever since.
De Gea, though, has been fully committed to the United cause throughout the ongoing saga, with his consistent level of performance never dipping.
He has now sought to reiterate how settled he feels in England, with the Red Devils working towards long-term targets under the guidance of Jose Mourinho.
De Gea told MUTV : "I feel really well on the pitch. I'm really happy to play for United and Spain and I'm feeling very strong on the pitch. I need to keep this level until the finish of the season."
On United's current 17-game unbeaten run, he added: "It's a very good run but we need to keep the same level, focus and concentration going into the games.
"Everything is easy when you win and when the run is good. You win and you never lose so everything is easy and everyone is happy. We now need to be really focused to keep winning.
"I think we are defending really well but we are keeping the ball for more time and I think this is key. We have more possession of the ball and are creating more chances so that is why we are conceding fewer goals and fewer opportunities. We have great players and have a lot of confidence."
United's impressive sequence of games without defeat has helped them to remain competitive on multiple fronts, with an EFL Cup semi-final second leg clash with Hull City next on the agenda.
De Gea insists Mourinho's men will not be taking the fixture lightly, despite holding a 2-0 lead in the tie, with the Spaniard looking to complete a clean sweep of major domestic honours in English football.
He said: "It's a special game as, if you win, you're at Wembley and in another final.
"It is one where we want to be there, of course. We played well at Old Trafford and scored two goals and they didn't score. That was the most important thing, we are two goals in front, but we know we are going to be in a war in Hull. We'll need to play good football.
"We had difficult games [in earlier rounds] against Manchester City and West Ham – they were not easy matches but we have been really good in the cup and played very well, especially against City. I think we deserve to be in the semi-finals.
"I really want to win that competition. I don't have a League Cup winners' medal and I am going to be really happy if we win it. We are always hungry. We are Manchester United. We're always trying to be in the finals at Wembley because we always want to win."