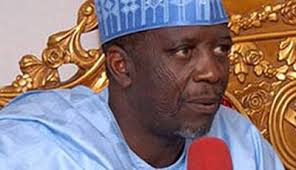 He is Dr. Alh. Attahiru Bafarawa, the first black man in imams' row in ka'abah where someone like I and you are hoping to visit even for once not talking of being in the first row, the only first governor who for once never slept in a government house for period of eight years.
The only Northerner that cares solely for northerners more than he cares for himself, it was him, the only person that supported President Muhammadu Buhari and fortified him politically under the banner of ANPP in 2003 when many northern elites rejected him. I believe this was done to produce a leader who could recue the northern region from the point of fragmentation.
Many at times when I review Bafarawa's profile, I wonder if people like him do still exist! He is a radical who in spite of the political differences always stands firmly to defend the interest of the northern region and the nation at large.
Dr. bafarawa has many achievements, this includes, initiating the formation of first governors forum, coordinating the formation of merga party which was unproductively accomplished (in favor of north), and drafting of APC constitution was also done in his residence. It is the same Bafarawa that delivered a lecture themed "Northern Political agenda – The way forward" year 2002, at Kaduna organized by Arewa consultative forum where he has immensely shown much concern and care for northern development. What a jingoistic citizen! In fact Bafarawa is not only a northern elite but a nation elite.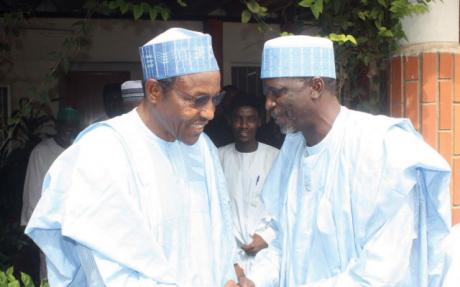 Despite being under trial Bafarawa was quoted saying "In spite of our ongoing trial by the court in relation to the arms deal allegations, I still support Buhari's anti-corruption war. Nigerians should support the President's efforts to tame the social monster, corruption as it stalls the even socio-economic development of the nation. "I also fought corruption to a standstill when I was a governor in Sokoto State between 1999 and 2007. That was why I was able to leave over N12 billion in the coffers of the state when I left office in 2007. I have taken the matter as an act of God and I am happy that Allah has enabled me to take it as such.
Refer: Bafarawa Says He Supports PMB's Anti-corruption War
https://www.naij.com/682352-dasukigate-bafarawa-sends-message-president-buhari.html
It is still the same Bafarawa that wrote to President Muhammadu Buhari seeking audience to discuss way forward for Nigeria, not considering being under trial under the leadership of the current administration.
In quote:
"I've written several letters to President Buhari, seeking to have an audience with him on the way forward but hremains indifferent in granting me the opportunity."
He said that the problems afflicting Nigeria transcended political boundaries, addding that Buhari must listen to wise counsel to unchain Nigerians from the clutches of deprivation.
Refer: Buhari has failed — Bafarawa
https://www.dailytrust.com.ng/news/politics/buhari-has-failed-bafarawa/163109.html
With these! I still wonder why Bafarawa who happens to be the only northern golden voice who in spite all the political stalemates and interest stood firmly to defend the northern region and Nigeria at large.
This wasn't the initial aim for this write up, but it seem I should put off my pen and let you judge.
Here I ask,
If a leader like Bafarawa with all the qualities of leadership could be condemned, then who left in the north?
Should we put off our support and watch the northern elite being continuously humiliated or what?
If women from the southern part of Nigeria could protest in support of Minister of Petroleum Resources, Mrs. Diezani Alison-Madueke, despite all the allegations, then you what have you offered for your leader who wants bright future for you and your family?
Please do refer: Pro-Diezani Protesters Storm NNPC Headquarters
http://www.sharpedgenews.com/index.php?option=com_k2&view=item&id=2726:pro-diezani-protesters-storm-nnpc-headquarters&Itemid=692
Yaduma was quoted saying:
"We are here to tell Nigerians that the accusations that are being leveled against Mrs. Alison-Madueke are not true. She has not done anything that should warrant the pressure being put on her.
"Please, she should be left alone to continue her work of reforming the petroleum sector. The accusations are not correct because to the best of our knowledge, we have not seen anything wrong in her conduct.
"She has not stolen or mismanaged Nigeria's money. We want her to continue as minister and we want the National Assembly to stop their continuous harassment of the minister. People continue to bring up false allegations against the minister just because she is a woman,"
I know to say the truth is bitter, but we must learn to say the truth even if that could cause our lives.
"Say the truth and die as a hero not a bunch of noise maker who fights only for his stomach". Yusuf Dee
Written by
Comr. Sen. Yusuf Saddam Saleh
President Geography Department,
Chairman Presidential Forum NASS A.B.U Zaria
Chairman FUNYUD (FUNTUA)