News
Apostle Suleman Suffering for Publicly Criticising Government, Says Prophet Sunday Iyunade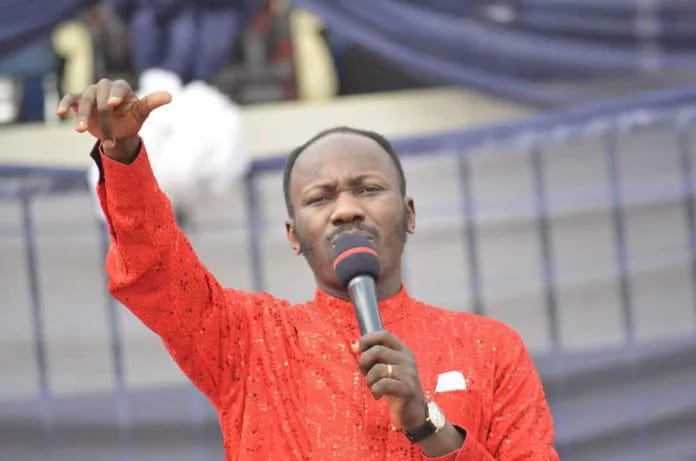 A cleric, Prophet Sunday Iyunade, has said the current travails of the General Overseer of Omega Fire Ministries, Apostle Johnson Suleman, were consequences of his public criticisms of government.
Apostle Johnson Suleman
---
Iyunade, who is the President, Pentecostal Sanctuary Bible Ministries, with headquarters in Ijebu-Ode, Ogun State, declared that state agents allegedly masterminded the whole infidelity drama surrounding the fiery cleric in order to tarnish his name and put him in check.
An alleged amorous relationship between Apostle Suleman and a Canada-based lady, Stephanie Otobo, had recently sparked controversy, with both parties threatening legal actions in the media.
But addressing a press conference to herald the 21st anniversary of the church in Ijebu-Ode weekend, Iyunade said Suleman might have suffered for daring to speak up against the plot by certain leaders in the country against Christians.
He noted that though Christians played key role in installing the President Muhammadu Buhari administration, they had become the first casualty due to some negative policies of the present government.
He, however, urged Christians not to be cowed, saying they must pray fervently to avert unpleasant occurrences in the nation.