News
Ambode speaks after meeting Buhari, says 'I'm wiser now'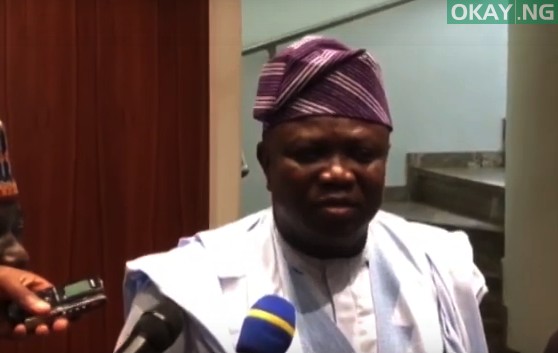 Governor Akinwunmi Ambode of Lagos state said he is now wiser after spending four years in office.
Okay Nigeria understands that the governor visited President Muhammadu Buhari on Monday in Abuja to thank him for his trip to Lagos to inaugurate projects.
Speaking to newsmen after meeting with the president, when asked lessons he learnt in office, Ambode said:
"You see, every politician learns every day. The fact remains that I came in as a technocrat, so I used to call myself a techno-politician. But I think I am wiser now. I am more of a politician than a technocrat."
Ambode will be leaving office after losing his re-election bid to Babajide Sanwo-Olu in primaries of the All Progressives Congress (APC).