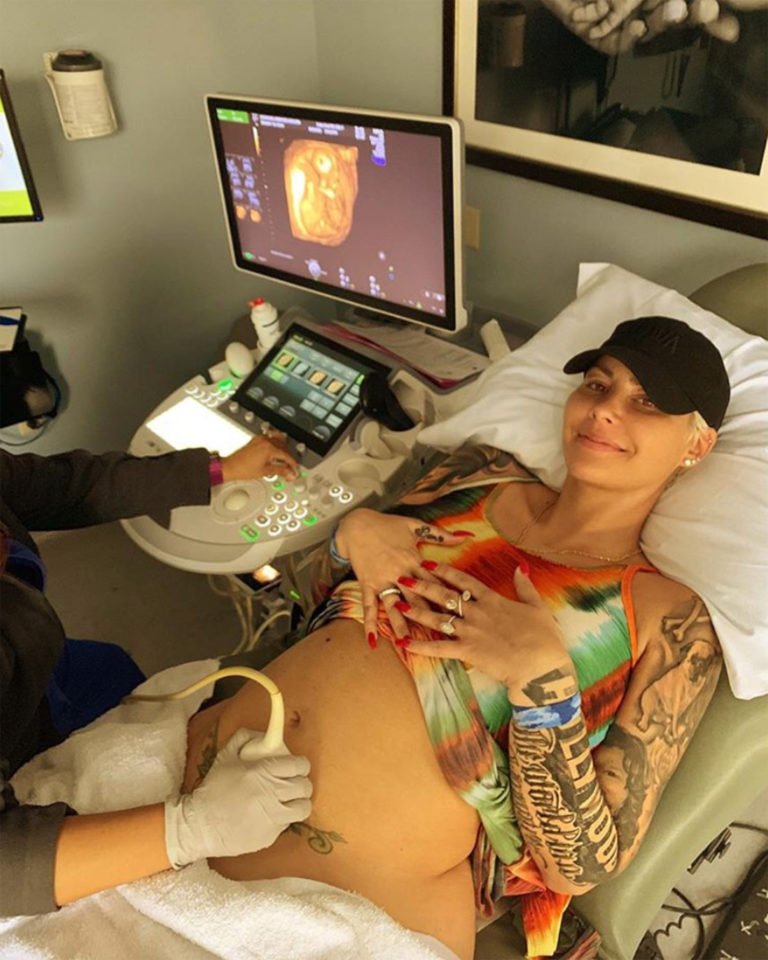 Amber Rose, an American entertainer popularly known as a former stripper, announced that she is welcoming a baby boy with her boyfriend, Alexander "AE" Edwards.
The model made the announcement on Instagram after she share a photo of herself during a scanning which she revealed the baby is a boy.
The caption the photo,
"@ae4president and I are SUPER excited to announce that we have a Sweet little Baby Boy on the way!" she wrote on Instagram, alongside a photo of her getting an ultrasound. "P.S Sebastian is soooooo Happy to be a big brother!"
"Even when it's dark.. my SON will shine. Thank u baby 4 my greatest gift. s— wild! I love you.
"I can't wait to thug it out w my baby boy."
"& baby boy, I promise I won't get mad if ur first words r 'where the b— @?" he jokingly added.