Transfer News: Phillipp Mwene joins Mainz from Kaiserslautern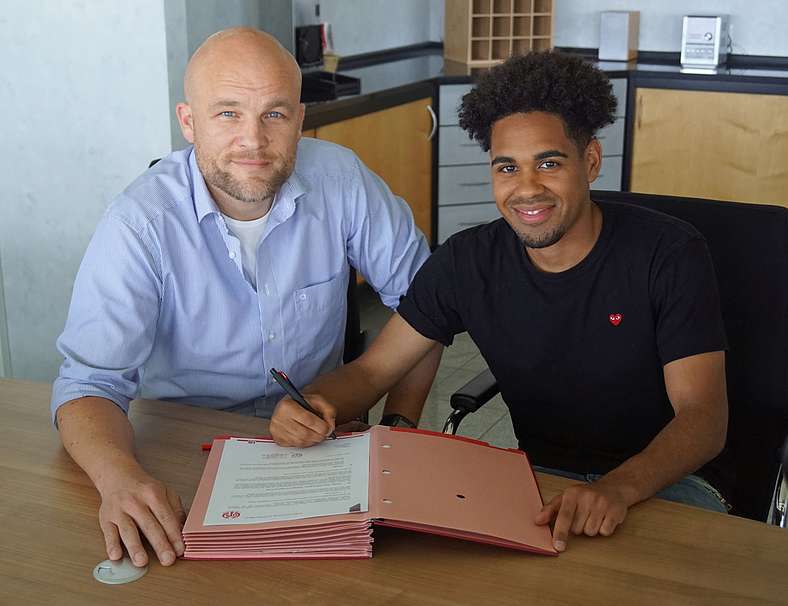 Mainz have signed 24-year-old Phillipp Mwene on a free transfer from FC Kaiserslautern. The Vienna-born fullback with Kenyan roots signs a three year deal with the Zerofivers until 2021.
In 2010, Mwene left his boyhood club of Austria Vienna for the VfB Stuttgart youth academy, where he worked his way up to the U23s, making 73 appearances in Germany's third tier. In 2016, he transferred to FC Kaiserslautern, for whom he went on to make 65 appearances in the Bundesliga 2 in just two years. During the season just gone, Mwene was one of the key players in Kaiserslautern's squad, having had a direct hand in ten goals throughout the season: four goals, six assists.
✍ #Mainz05 verpflichtet Phillipp #Mwene. Der 24-jährige Außenverteidiger kommt ablösefrei vom Zweitliga-Absteiger 1. FC Kaiserslautern. Der gebürtige Wiener mit kenianischen Wurzeln erhält in Mainz einen Dreijahresvertrag bis 2021. pic.twitter.com/6ZF1AG0fYT

— 1. FSV Mainz 05 (@1FSVMainz05) May 23, 2018
"Phillipp Mwene is a fast and flexible winger with great technical ability, who has grown into one of the best players in the Bundesliga 2. We think he has the potential to take the next steps in his career with us, and we're pleased that he's chosen to join Mainz," said sporting director Rouven Schröder.
Phillipp Mwene had following to say: "I'm looking forward to my new club, my new team and my new challenge. My move to Mainz 05 is a big chance for me to prove myself on a bigger stage. At 24, I've not reached the end of my personal development yet – the pace and quality in the Bundesliga is considerably higher and I want to get used to that quickly. I want to start helping the team out with my qualities as soon as possible – I'm an attack-minded fullback who always wants to be on the move and join the attacks."