Toyin Saraki Named As Special Advisor to the World Health Organization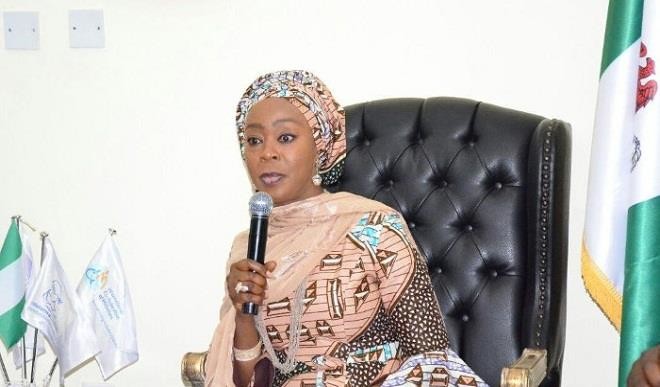 Toyin Ojora Saraki has been named a special advisor to the Independent Advisory Group (IAG) of WHO AFRO.
Her appointment was disclosed by WHO regional director (Africa), Dr Matshidiso Moeti.
She is expected to attend the 3rd meeting of the Independent Advisory Group (IAG) in Johannesburg, South Africa.
The meeting will focus on repositioning the work of the WHO in Africa in the context of the WHO's 13th General Programme of Work (GPW13) and the global WHO Transformation Plan.
Mrs Saraki expressed her readiness to fulfil the role.
She, in a statement, said: "I welcome the Advisory Group meeting's focus on the health of women, children and adolescents as flagship indicators for Universal Healthcare Coverage (UHC) progress.
"As a global champion for UHC, I advocate for a fuller understanding of its benefits, which go beyond health outcomes and include improved gender equality, higher levels of preparedness for epidemic outbreaks and transformative economic effects.
"As Global Goodwill Ambassador for the International Confederation of Midwives, I particularly welcome the introduction of WHO AFRO's focused curriculum for the professional qualification education of Midwives and Nurses in Africa.
"I am looking forward to hitting the ground running in my new role as special advisor at the Independent Advisory Group meeting this week in Johannesburg.
"The experience I have gained as Founder-President of the Wellbeing Foundation Africa, working closely with our midwives on the frontline, as part of the global Every Woman Every Child Strategy to end all preventable maternal, newborn and child deaths, including stillbirths, by 2030, will inform my advice to the WHO.
"Last year Dr Tedros Adhanom Ghebreyesus became the first African Director-General of the WHO. His commitment to Universal Health Coverage represents bold leadership and I look forward to working closely with him, Dr Moeti and all partners to make affordable and accessible healthcare a reality across Africa."
Toyin Ojora-Saraki is a healthcare philanthropist and the Founder-President of Wellbeing Foundation Africa. She is the wife of Senate President Bukola Saraki.