A man named 'Agbede' was confirmed dead after he was gunned down by one of Special Anti-Robbery Squad (SARS)  Officers in a town Idiroko, Ipokia local government of Ogun State.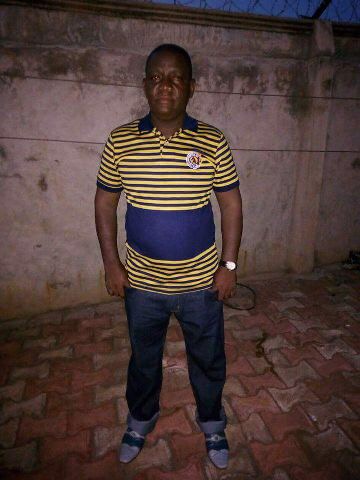 A Source revealed to Okay.NG that the Officers of the Special Anti-Robbery Squad (SARS) who came from Magbon police station to visit their friend at Idiroko shot the man who is popularly known as "Agbede" because their friend gave him work to do and he could not finish it on time.
A man who is also popularly known as "Ope Ilashe" led them to the shop.
They invaded the man's shop and brutally beat him,  one of the SARs Officers mistakenly shot the man to death as he was about to raising his riffle up to shoot into the atmosphere
And immediately after the man was confirmed dead the SARs Officers took to their heels.
The event happened on Wednesday around 4;30pm.