The night ran high with emotions at the penultimate stage of The Voice Nigeria Season 4. After a series of eliminations, the semi-finals delivered yet another shocking turn of events for these teams at the cusp of victory.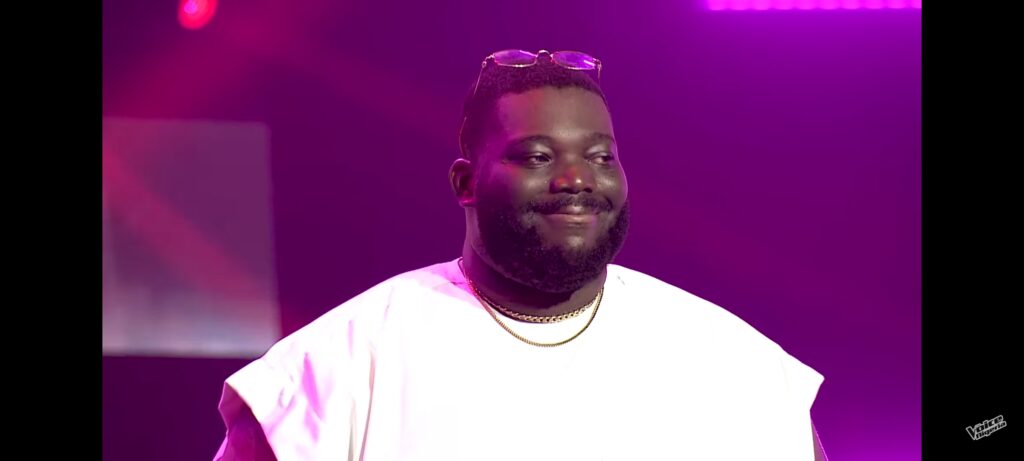 Team Niyola lost its flagship talents – Manuel and Gidion in an unassumed prediction of things to come. The dynamic duo who made history on the show was eliminated from the competition after they failed to garner enough votes. You would recall a highlight of the competition from both talents was their groundbreaking Battles round that made history.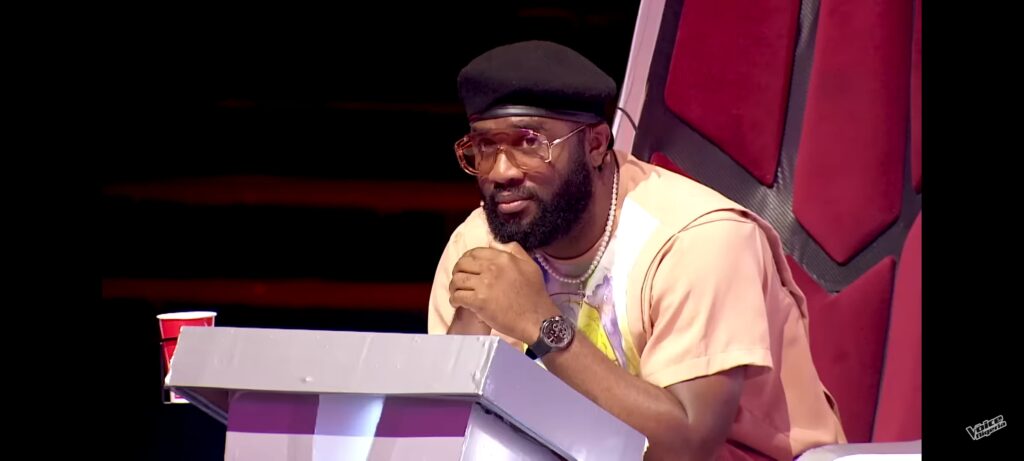 Another shocking elimination of the night was Bryan from Team Naeto C. This was followed by Remi from Team Praiz that was equally difficult to take in. Remi's exit from the show was particularly hard-hitting for Coach Praiz who considered him one of the best vocalists on the show.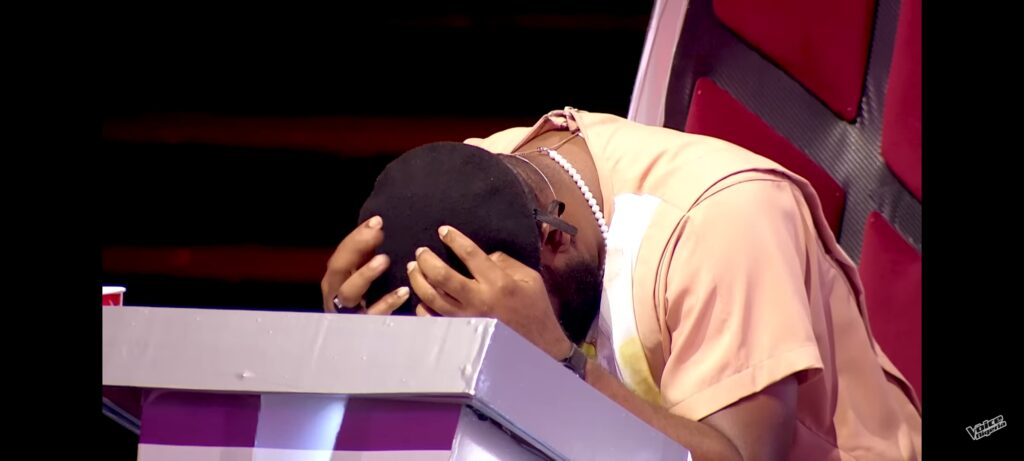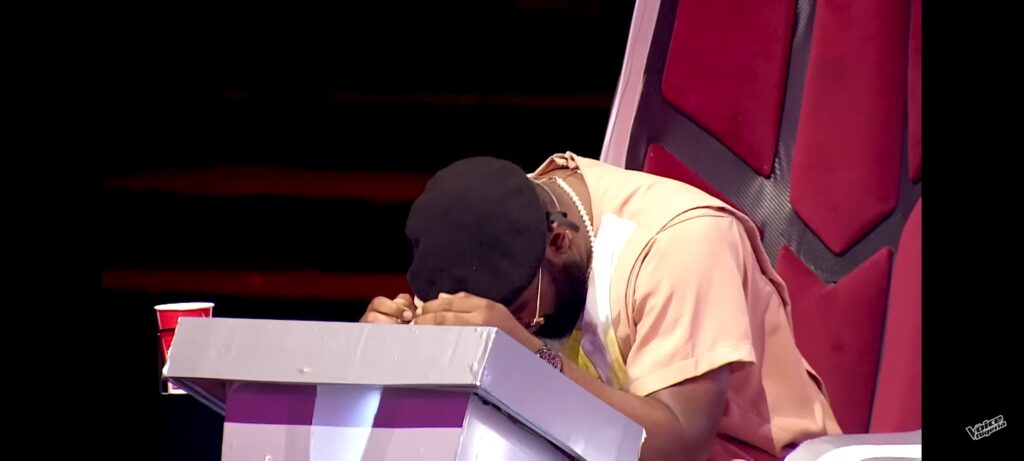 The top 10
Team Waje
Ikande opened up the show when he sang Hallelujah by Alexandra Burke. The gifted singer who had an eventful week, delivered yet another credible performance. Ikande, after his very spirited 'Jireh' outing, reached the peak of euphoria when his Voice Nigeria performance was reposted to social media by the multi-award-winning group – Maverick City.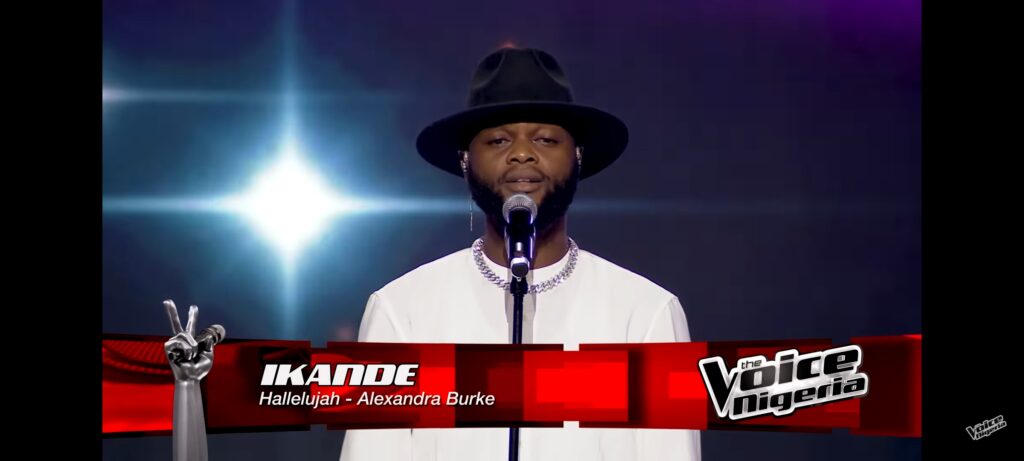 The post read: This take on #Jireh had us 🙌🏾 let's gooooo fam!!!
Marrz searched deep in his emotions to pay tribute to a close friend and ally. The singer who performed "Before You Go" did his best to contain his emotions during his performance. Marrz sang from a place of emotions in dedication to a friend who passed away from sickle cell. The whirlwind performance is credited as one of Marrz's best performances yet.
Classical singer, Matt de Baritone delivered a class act with his performance of "My Way" by Frank Sinatra. The singer who has grown in style and confidence over the past couple of weeks was applauded by the coaches for his enjoyable performance. Naeto C commended Matt for being 'in a class of his own' and admitted to his performance being 'A big boy performance' that was enjoyable to watch.
Team Naeto C
A Queen and more …
Naeto C's all-female team delivered outstanding performances with spectacular song choices.
Nicole's delivery left the coaches speechless but most especially, Coach Ice Prince. The amiable coach who featured in her "Easy On Me'' performance was caught by surprise when the singer sang to him. Ice Prince was more than excited to be sung to and had the best words for Nicole. At the close of the performance, the rapper expressed, "'You are an amazing talent with an amazing voice and you deserve all the best – Ice Prince.
Queen Jasper channeled her deepest sentiments to deliver the classical hit "I Have Nothing" by Whitney Houston. The song which is a movie soundtrack to the film ''The Bodyguard' saw Jennifer bring to the fore, her musical prowess. The soulful singer glided through her notes, placements, and delivery to impress all coaches, especially the multi-talented songstress, Waje.
Adeola was the star of the moment when she executed Omawumi's popular song "In The Music". The shy but outspoken singer, brought excitement on stage as she executed the hit track in a never-before-seen version of "Ade-baby".
The Voice Nigeria Coach We didn't Know that We Needed.
Ice Prince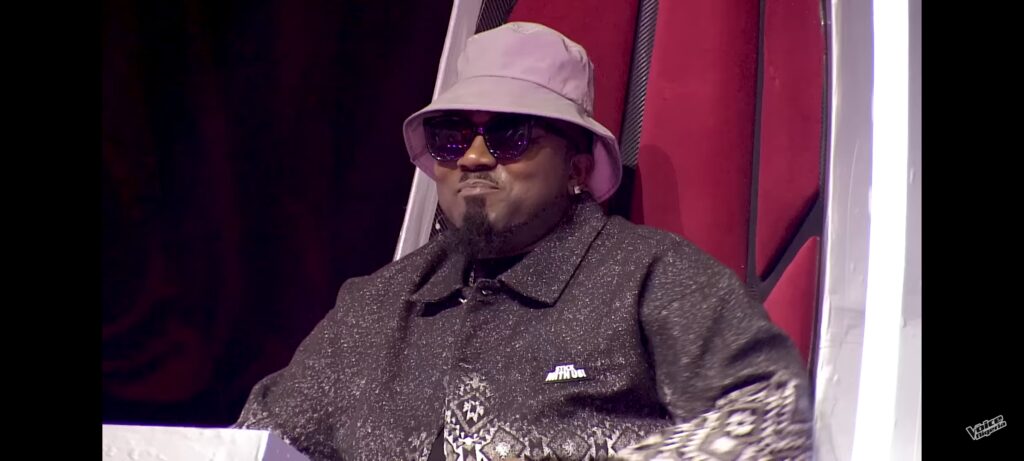 Ice Prince has by far been one of the most amiable coaches on The Voice Nigeria since his first appearance for Team Niyola. The singer who has been credited for his cheerful disposition has continued to win the hearts of viewers as he spreads positivity and likeness on the show. Ice Prince is commended for respecting all talents irrespective of their teams and musical genres. His dedication to the talents and his desire to commend their musical giftings is an attribute that has become one of the most cherished on the show. From his Grammy-win predictions to openly admitting to talent fandom, his most recent commission has been to recruit Mike Frost as a wedding singer for his 'Big Day'. An offer that the singer has promised to take him up on.
Team Praiz
Team Praiz is left with 2 talents for the finals – Bhen and Shy.
Bhen sang 'Beneath your beautiful' by Labrinth & Emeli Sande and Shy delivered a credible performance of 'Isn't She Lovely' by Stevie Wonder. Shy's impeccable voice texture and note delivery was described as 'dangerous' by his coach after he dared to deliver the melody within a difficult falsetto range.
Team Niyola
It was all or nothing for Team Niyola with only two talents left.
Mike Frost chose to bare it all in his performance of 'Sacrifice' by Sir Elton John. Mike's performance earned him multiple praises and an early booking for Ice Prince's soon-to-be-set wedding date.
Pere was the icing on the cake for Team Niyola with his impeccable delivery of ''Ain't No Mountain High Enough''. The singer was impressive in his uptempo performance that was credible to watch.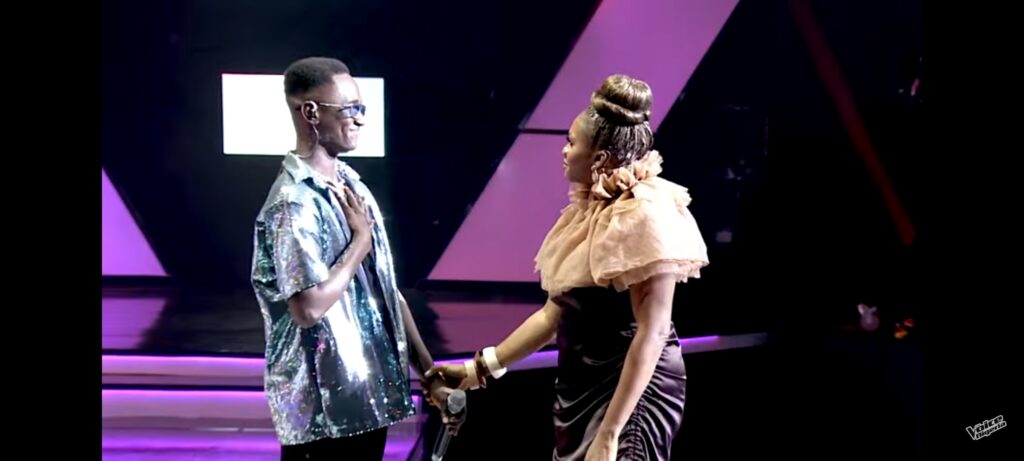 Voting comes to a close
The Voice Nigeria train comes to a halt on Saturday, the 20th of May at the Finale. One out of the ten remaining participants would be crowned the winner of the show. It is therefore important to note that voting is crucial at this stage.
NB. Voting lines are open and voting ends on Thursday, the 18th of May at 11:59 pm.
Here's how to vote
To vote: Visit votestudio.live or visit the thevoice_nigeria page to vote via SMS.
Will it be: Nicole, Queen Jasper, Adeola, Marrz, Matt, Ikande, Mike Frost, Pere, Bhen or Shy?
The Voice Nigeria
The Voice Nigeria is a talent show organised by the UN1TY Nigeria to discover, nurture and bring to the fore musical talents amongst the next generation of Nigerian youth.
For the past 128 years, FirstBank has given and will continue to give voice to Nigerians by creating employment, and economic empowerment in the country through its products, services, and initiatives. The Voice Nigeria is brought to you by First Bank and supported by numerous partners and sponsors.