Episode 17 of The Voice Nigeria Season 4 has been voted the best episode so far this season by its viewers. The poll is deduced from comments from fans and viewers on its video-sharing platform. With each view, ardent viewers of the music show franchise continue to give their remarks in the comment section of the social media channel. A snapshot of comments read: "Too good to choose from" and "Everyone performed excellently well".
The episode which features 14 outstanding performances, has been described as "glorious and soul-lifting". Viewers have also commended the evident growth of talents from the Blind Auditions till date.
Live Shows
That's my Guy!

Coach Praiz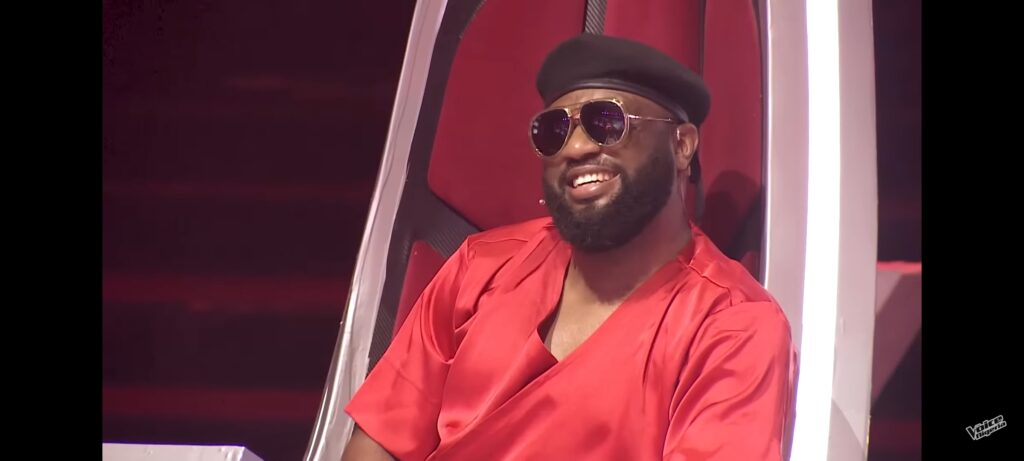 Team Praiz
Shy kicked off the show in the most inspiring way when he performed 'You Waited' by Travis Greene. The singer who is noted for his outstanding vocal performances, delivered the gospel melody in an emotion-laden tribute to his father. Watch here. Bhen stayed true to his resolve to dominate his fears and anxiety in the competition when he sang the inspiring movie soundtrack 'I Believe I Fly'. Bhen was commended by his coach, who was elated to see him back on track in the competition. In yet another eternal tribute, 'Dance With My Father' was a perfect selection for Remi who paid homage to his late father.
Team Niyola
Team Niyola brought back the rhythm…and blues for the night with performances from the 90s and into the Afrobeats era. Flagship talent, Gidion, as he is described, performed to Nigerian hit-single Runaway by Styl Plus. This was followed by Mike who Frost kept the tempo going in his impeccable delivery of 'You're Still the One' by Shania Twain. Pere Jason was outstanding in his appeal to 'Heal The World' in his dare-to-deliver performance. The vocal coach and singer stood undaunted with his prime message to heal the world as he incorporated a mix of multiple Nigerian languages to further embellish his performance. Manuel 'raised the roof' singing Afrobeats hit; Monalisa in the final performance for Team Niyola.
Team Naeto C
There's something so unique and unforgettable about you.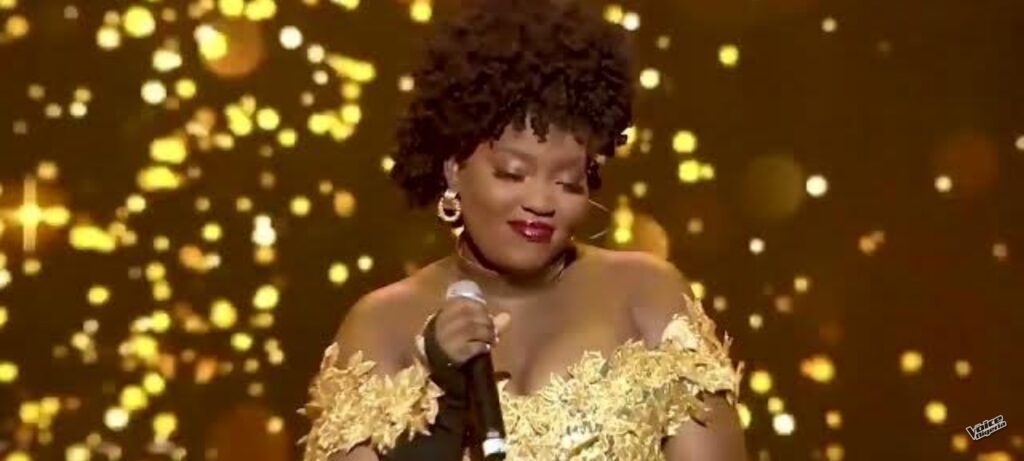 Jennifer delivered yet another incredible performance when she sang 'I'm With You' by Avril Lavigne. The singer who goes by her alias Queen Jasper, was absolute in reassuring the audience of her talent and gift during her performance. Bryan's growth was remarkable to watch when he performed 'Shape of My Heart.' His performance which was a mix of vocal dexterity and showmanship, drew the commendation of his coach and viewers alike.
Nicole truly had her moment after she performed 'From this moment' by Shania Twain. The talented singer was commended by Coach Naeto C for her aura and uniqueness. Coach Naeto C stated: "This version of you reminds me of how special talent is …There is something so unique and unforgettable about you". The coach also had the best words for Adeola after her performance of 'Someone you loved' by Lewis Capaldi. In a series of praise commendations to the singer he opined: "You need to experience her live…You need to listen to "Ade baby" live to understand what we are talking about".
'Champion performance'
From Marrz…to Ikande.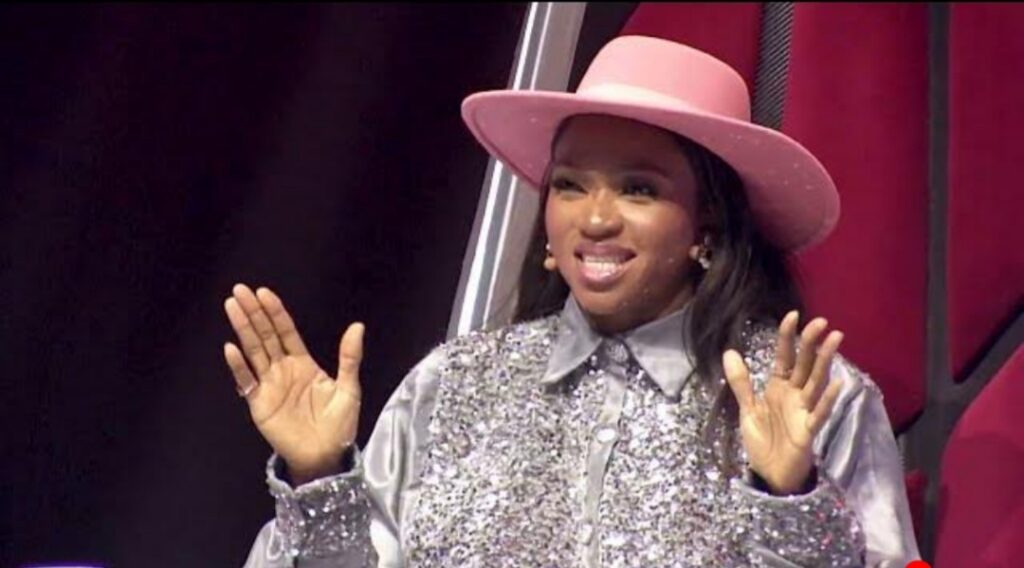 Marzz blazed the trail for Team Waje with an original performance. The singer who is notable for infusing his creativity and original lyrics into his performances, delivered an impressive cover to the afro-pop single, 'Champion'. Marrz delivered a personalised rendition of the song in a music style that is highly regarded. Coach Waje expressed her pleasure at his relevance in the competition and opined her thoughts on the talent that he shares. She stated: "There's something about your voice that has heart. At this point in the competition. It's all about connecting and I connected to you".
Guest Coach, Ice Prince was thoroughly impressed by the final singer from Team Waje, Matt De Baritone. The Superstar MC who had immensely supported every talent throughout the night had a fan-out moment for the talent after his rendition of 'What A Beautiful World'. Ice Prince not only commended the singer's gift but specifically requested a "presidential handshake'' from the baritone maestro.
Ikande
Ikande closed out performances for the night for Team Waje with a very vulnerable rendition of "Jireh " by Maverick City. The singer delivered yet another emotional moment on the show after an inspiring performance. Coach and 'mentor', Waje was gracious in sharing the moment with him as she drew up admiration and succour for the singer. Waje's words to Ikande reinstated her belief and confidence in him and his musical gift.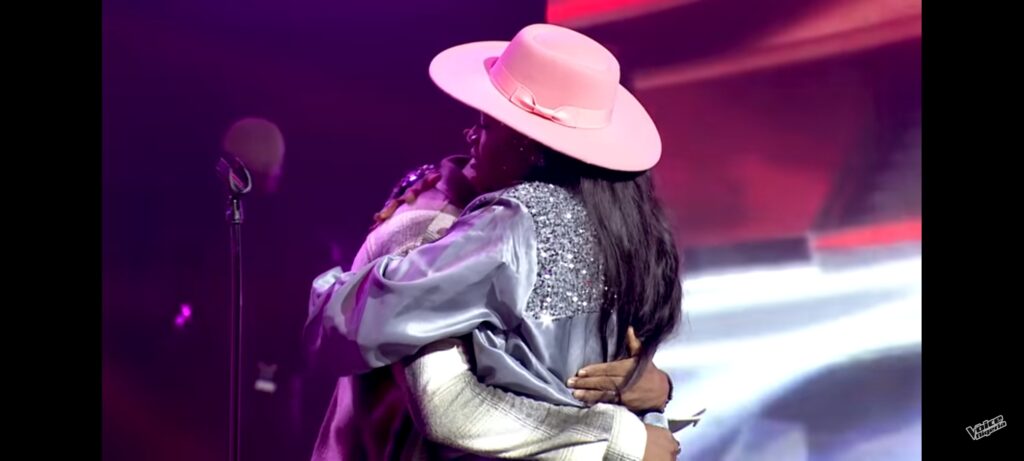 Elimination Night
At the start of the episode, five contestants were evicted from the show. Eliminated were: Tejiri from Team Waje, Amaka from Team Naeto C, Rhozelyn and John Akpors from Team Praiz, and Roland from Team Niyola. It was explained that Faith Jason from Team Waje voluntarily exited the competition – citing health concerns. This brought the total of performances for the night to 14 in number.
Voting continues and here is how to vote.
The Voting Lines are open to keep your favourite talents on the show. The talents to vote for are:
Bryan, Adeola, Nicole. (For Team Naeto C).
Bhen, Remi, Shy. (For Team Praiz).
Marrz, Matt de Baritone. (For Team Waje).
Mike Frost, Manuel, Gidion. (For Team Niyola).
To vote: Visit votestudio.live or visit the thevoice_nigeria page to vote via SMS.
About the Voice Nigeria
The Voice Nigeria is a talent show organised by the UN1TY Nigeria to discover, nurture and bring to the fore musical talents amongst the next generation of Nigerian youth.
For the past 128 years, FirstBank has given and will continue to give voice to Nigerians by creating employment, economic empowerment in the country through its products, services and initiatives. The Voice Nigeria is brought to you by First Bank and supported by numerous partners and sponsors.