Pere is arguably the star of the show on this spectacular episode of The Voice Nigeria. In this episode, Team Niyola and Team Praiz take centre stage for a shot at the semi-finals.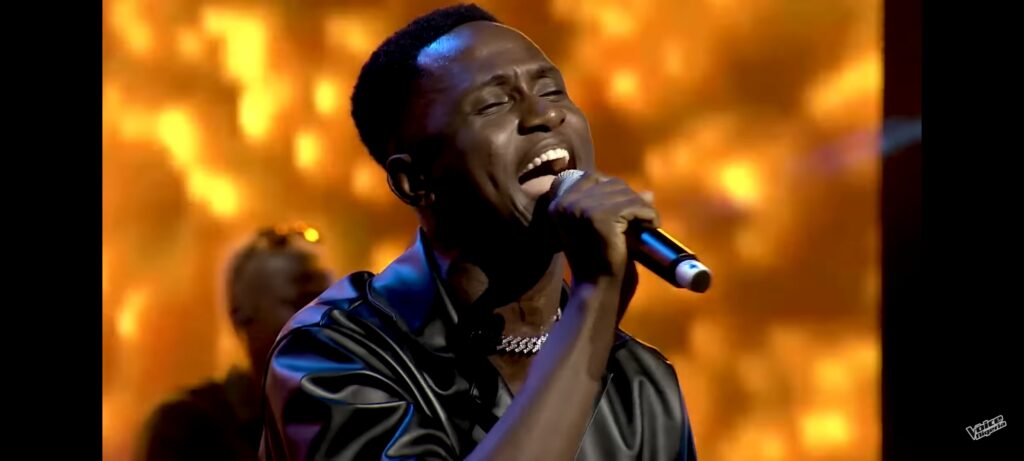 On the episode:
Here is your weekly recap on The Voice Nigeria Season 4 Live Shows.
Episode 16 features 10 talents from Teams' Niyola and Praiz performing for a shot at the semi-finals. Recall last week's performances from Teams' Waje and Naeto C led to an exemplary fast-forward rule to send Jennifer and Ikande into the semi-finals. Watch here.
Team Praiz
In your mind you told yourself that it is this or nothing and I could tell…

W.A.J.E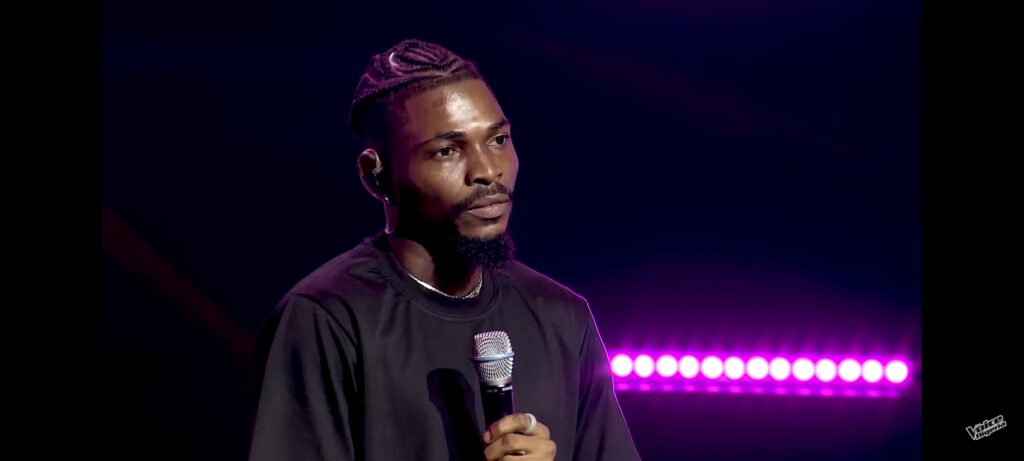 The show started with Remi from Team Praiz singing 'Hallelujah' by Simi. Remi's rich soul rendition of the Afro-folk classic was followed by a falsetto-filled rendition of 'Hello' by Lionel Richie from fashion illustrator and voice over artist, Bhen. Bhen's rendition of the 1983 classic failed to parlay his vocal skills at this stage of the show; most especially as he would have hoped it would. Rhozlyn Asuquo brought back memories Singing 'No Air' by Jordin Sparks and S.H.Y was spectacular in his performance of Lady in Red.  
John channeled his deservedness on the show by taking on a disparate approach to the triple-platinum single 'Adorn' by Miguel. John's fierce take on the song was a talent showcase of sort which reinforced his revelatory return to the show. Waje corroborated these thoughts when she explained: "You told yourself that it is this or nothing and I could tell."
Team Niyola
Just Roland led the trailblazing Team Niyola for the night. His opening performance of 'Favourite Song' by Fireboy was enjoyable and refreshing to watch. The 'King of Keys' and 'Lord of Chords' as he is fondly called delivered a performance that featured top-notch vocals and choreography to the pleasance of all.
Mike Frost performed another Fireboy classic when he sang 'Bandana'. The artist whose music element is domiciled in Jazz was way out of his comfort zone when singing the Afro-hit track.
Gidion Adesipe delivered a creditable performance of 'Gentleman' by Ric Hassani. Gidion in his usual style, graced the voice nigeria stage with his signature vocals and musical elements.
From one Superstar to Another
I can't wait to see you bring home a Grammy

Singer, Ice Prince to Manuel on The Voice Nigeria.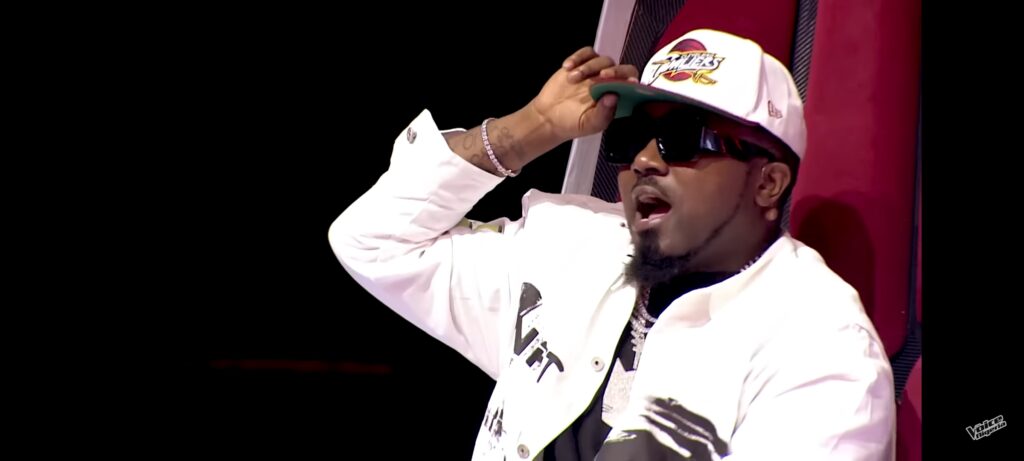 Physiotherapist and Vocalist, Shy was outstanding with his performance of 'Lady in Red'. The singer whose physical and social essence depicted growth and maturity, parlayed this into his delivery of the UK best-selling single. This left guest coach, Ice Prince astonished by the singer's gift and home coach Praiz with a reaffirmation of his superstar status. Shy's performance was commended for not being over-embellished and was voted the best performance so far of the night.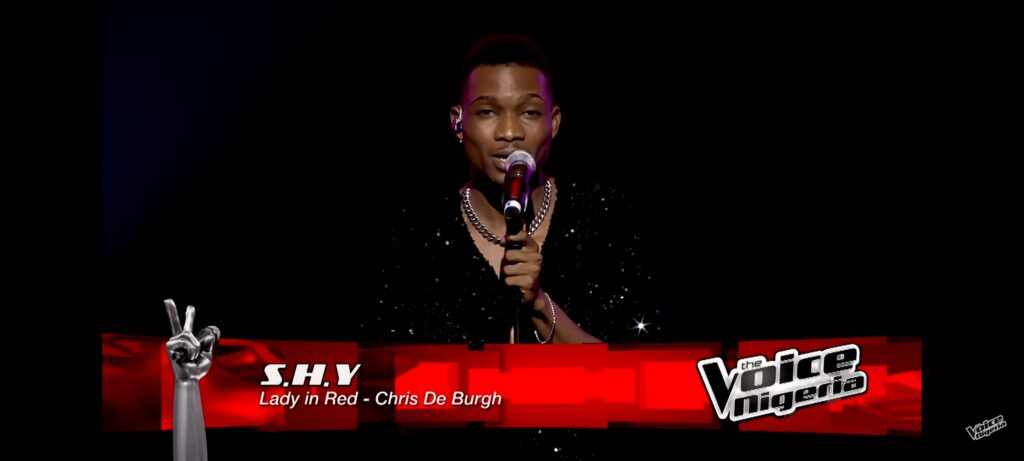 The only performance to top Shy's performance was by Bayelsa-born singer, Pere. Pere's concert-worthy rendition of hit-single "If You're Not the One" by Daniel Beddingfield, was immaculate. Top of mind of his remarkable performance, were his notable key changes and flawless execution; whilst still exploring range and technicality. The singer was awarded a standing ovation by the coaches and a rousing applause by audience members after his ambitious performance. Ice Prince alongside other coaches commended Pere for his gift and acknowledged his steeping stardom.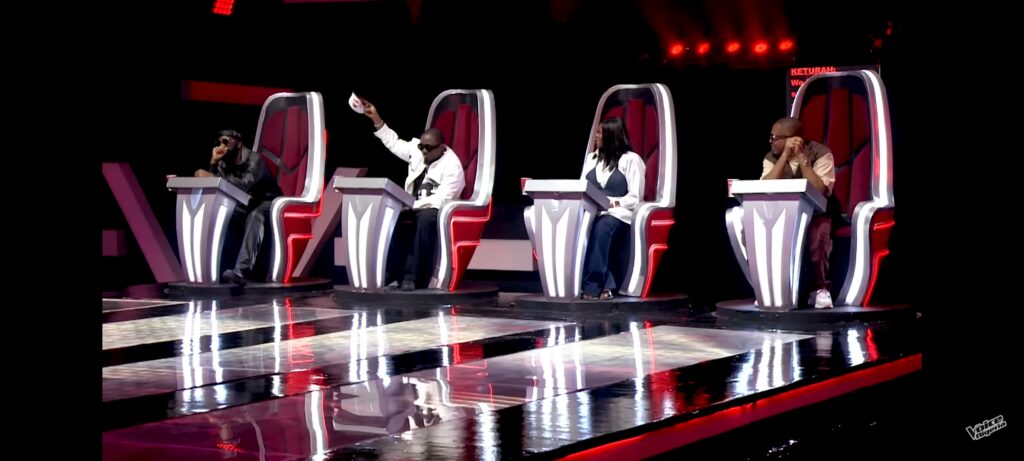 Yunus Manuel closed the night for Team Niyola singing 'Forget You' by CeeLo Green. The singer who is known for his quality voice tone made a strong impression on Guest coach, Ice Prince who eventually predicted his Grammy Win.
Last but not the least
Henry Deekor vs Pere Jason
Just as the previous episode, the Fast Forward rule was in play.
Coach Praiz decided to send Henry Deekor to the Semi-finals using this rule and Coach Ice Prince decided on Pere Jason for Team Niyola. The results came as no surprise to the audience as both talents delivered exceptional performances in styles that were opposing but spectacular.
Who would you be voting for?
The voting lines are open for 8 other talents.
Remi, Rhozlyn, Bhen and John Akpors. (For Team Praiz).
Roland, Mike Frost, Gidion and Yunus. (For Team Niyola).
Here is how to vote:
Visit votestudio.live to vote or SMS via link in bio on the thevoice_nigeria page.
The Voice Nigeria
The Voice Nigeria is a talent show organized by the UN1TY Nigeria to discover, nurture and bring to the fore musical talents amongst the next generation of Nigerian youth.
For the past 128 years, FirstBank has given and will continue to give voice to Nigerians by creating employment, economic empowerment in the country through its products, services and initiatives. The Voice Nigeria is brought to you by First Bank and supported by numerous partners and sponsors.