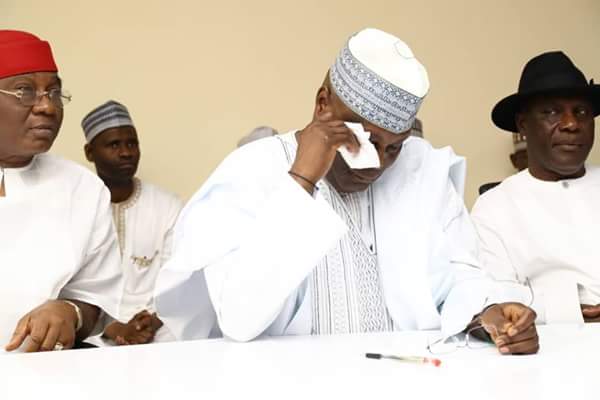 Former Vice-President, Atiku Abubakar, on Monday said he regretted not doing much to help the People's Democratic Party, PDP, win in Lagos State when he had the opportunity in 2003.
Mr Abubakar, a PDP presidential aspirant, spoke in Lagos while holding a meeting with members of the party in the state.
The meeting was part of his nationwide tour of state chapters, to seek support for his aspiration ahead of 2019 general elections.
He revealed how his former boss, Olusegun Obasanjo, before the 2003 elections, gave him the task to deliver the six South/West states then governed by the Alliance for Democracy, AD, to the PDP.
Mr Abubakar said that in carrying out the task, he delivered all the states to PDP, except Lagos.
The former Vice-President said that he deliberately did not do much to win Lagos because of his relationship with former governor, Bola Tinubu.
He apologised to party members for what he called his mistake, saying that Lagos would have been better off, if he had delivered it to the PDP then.
"When we came to power in 1999, the entire South/Western states were controlled by the AD.