News
Buhari directs immediate clearance of Apapa gridlock, gives 2 weeks ultimatum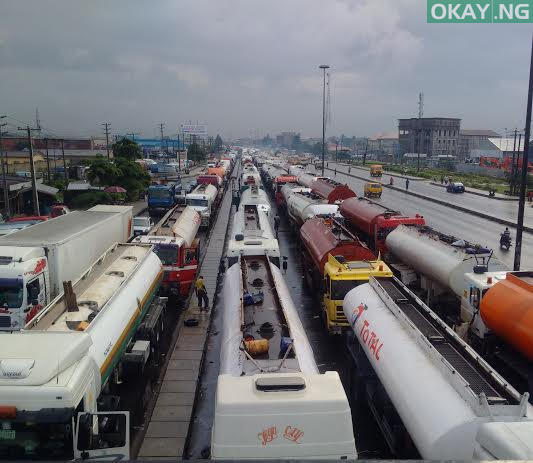 President Muhammdu Buhari has given two weeks ultimatum for the immediate clearing up of Apapa gridlock.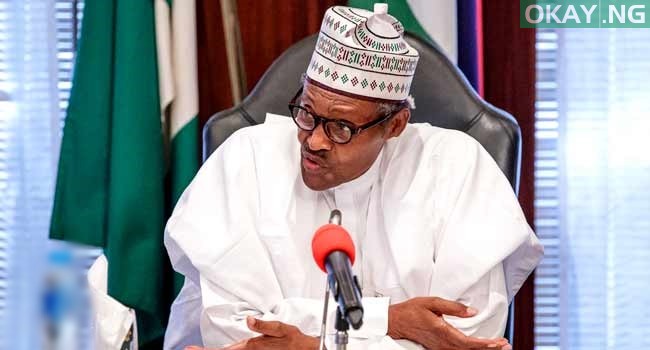 Earlier, Okay Nigeria reported that Sanwo-Olu, the Governor-elect of Lagos, promised to clear the Apapa gridlock in his first 60 days in office.
Meanwhile, the president ordered the immediate removal of all trucks from the bridges and roads within Apapa and all adjoining streets leading to the area.
This move was disclosed on the official handle of the presidency on Twitter.
Read tweets below.
NOTICE: A Presidential directive has been issued for the immediate clearing up of the Apapa gridlock and the restoration of law and order to Apapa and its environs within 2 weeks.

— Presidency Nigeria (@NGRPresident) May 22, 2019
The directive mandates the immediate removal of all trucks from the bridges and roads within Apapa and all adjoining streets leading into the Apapa axis.

— Presidency Nigeria (@NGRPresident) May 22, 2019
To facilitate this important assignment, operators of trucks and tankers have also been directed to vacate the Port Access Roads within the next 72 hours.

— Presidency Nigeria (@NGRPresident) May 22, 2019
This directive follows an emergency meeting convened by President @MBuhari and chaired by Vice President @ProfOsinbajo on the 25th of April, 2019.

— Presidency Nigeria (@NGRPresident) May 22, 2019
The meeting proffered lasting solutions to the gridlock around the Lagos Ports, as the traffic congestion has continued to restrict all operations and livelihood in the area.

— Presidency Nigeria (@NGRPresident) May 22, 2019
Consequently, a Presidential Taskforce, chaired by Vice President @ProfOsinbajo was established to restore law and order to the area within 2 weeks.

— Presidency Nigeria (@NGRPresident) May 22, 2019
… enforcing the permanent removal of all stationary trucks on the highway, and the development of an effective manual truck call-up system, pending the introduction of the electronic truck call-up system.

— Presidency Nigeria (@NGRPresident) May 22, 2019