News
Arewa Youths Slams Nnamdi Kanu Over Claim that Buhari Has Been Replaced By An Imposter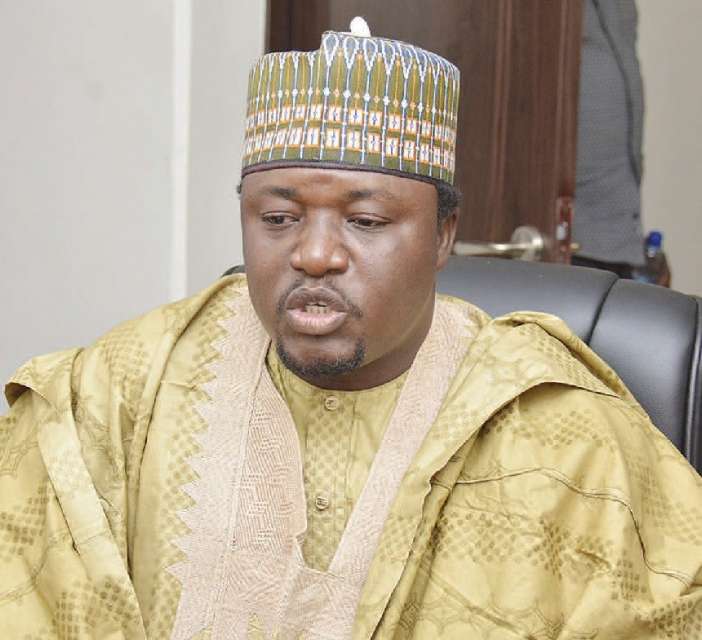 The Arewa Youth Consultative Forum (AYCF) has slammed leader of the proscribed Indigenous People of Biafra (IPOB), Nnamdi Kanu, for his allegation that President Muhammadu Buhari has been 'replaced' by an impostor.
Since the pro-Biafra activist, who came out of hiding in October after the military invasion of his community in Abia State, southeast Nigeria, last year, he has been alleging that President Buhari is an imposter whose real name is Jibril Aminu Al-Sudani from Sudan and not a clone.
But Buhari, while speaking in Poland, where he attended a climate change summit, said he would soon celebrate his 76th birthday, adding that "a lot of people hoped that I died during my ill health. Somebody just thought I am cloned, … it is real me I can assure you".
Reacting to Kanu's claims in an interview with Daily Post on Sunday, National President of AYCF, Yerima Shettima, described the IPOB leader as a drug addict who should not be taken seriously.
Shettima said, "For me, I don't believe in the story. Nobody can come out and justify that the current President is not Buhari. A mere allegation of somebody who is a drug addict from another part of the world does not make any sense to me.
"This information came out from somebody who is addicted to drugs and talks anyhow. So, I don't believe in whatever he's saying.
"If it was a responsible person that raised the issue, some of us would have taken it seriously and looked into it but this is a man that often times keeps lying and says things that don't make sense to me.
"When he wakes up after taking something he would just say things that are so impossible, so I don't take him seriously."