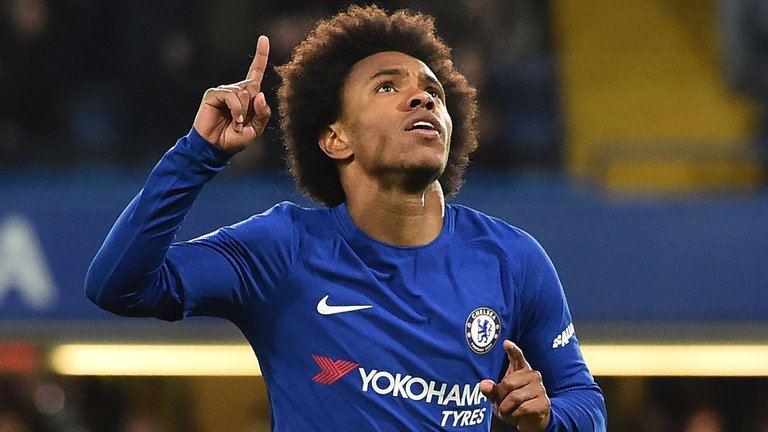 Chelsea attacking midfielder, Willian has expressed his desire to sign a new contract with the club.
Late August 2013, Willian joined Chelsea from Russian club Anzhi Makhachka for £30 million signing a five-year contract.
At the end of the season, the attacking midfielder will have just a year left on his current agreement.
However, last summer, Willian turned 30 and the club has a policy of offering a year contract extension to players in their 30's.
Speaking about his future at Chelsea, Willian said "I have one year left, but of course I want to play for this club.
"I don't know if they want me, but of course I want to continue here.
"This club is very special to me. I won titles here, I have the affection from the fans and from the people that work in the club.
"I feel comfortable to stay. I am happy when I play well and score goals. I can give a different light,".
The 30-year-old midfielder has attracted interest from top European clubs like Barcelona, Manchester United and Paris Saint-Germain.