WhatsApp, one of the world's most popular messaging platforms, has announced the global expansion of its Channels feature, offering users in more than 150 countries access to this communication tool.
WhatsApp's Channels aims to facilitate broadcasted messages, providing users with a private and efficient way to receive updates from individuals and organizations they follow.
Mark Zuckerberg, the CEO of Meta, WhatsApp's parent company, made the announcement about the rollout of the Channels feature on his own WhatsApp channel.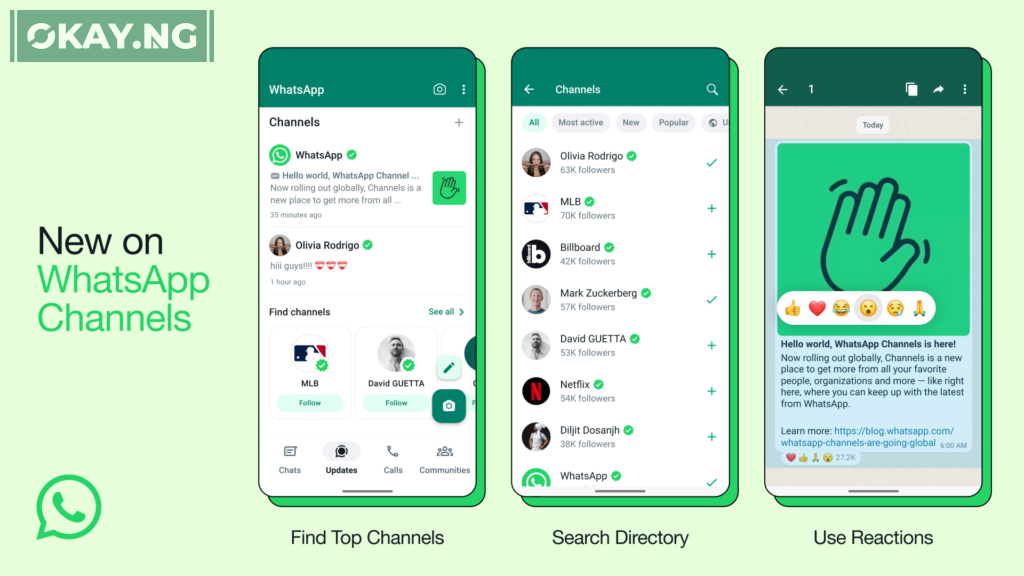 "Excited to introduce you all to WhatsApp Channels, a new private way for you to get updates from people and organizations you follow. I'm starting this channel to share Meta news and updates," Mark said in a statement on Wednesday.
WhatsApp initially introduced the Channels feature in June, making it available to users in Colombia and Singapore.
Following the positive reception, the company expanded its reach in July to encompass seven more countries.
Now, WhatsApp is taking the next step in its global rollout, extending Channels to users in over 150 countries in the coming weeks.
The Channels feature is housed in a separate tab within the WhatsApp application, ensuring that the channels users follow remain private.
Importantly, personal information, such as phone numbers, remains confidential and inaccessible to both administrators and followers.
While the core functionality of WhatsApp Channels revolves around one-to-many communication through broadcast messages, the company is introducing new interactive elements.
Users will soon have the ability to react to messages using emojis, fostering more engaging and expressive conversations.
Additionally, the total count of reactions will be visible beneath each message, providing instant feedback on the audience's response.