There are many people living in abject poverty and cannot see a way to change. When reading the biography of Pastor Chris Oyakhilome we see that he has vision to alter the lives of indigent people across the globe.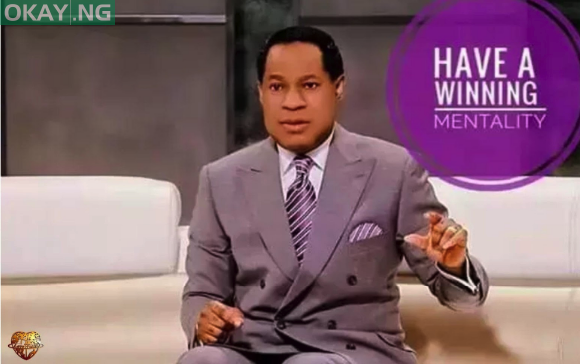 Pastor Chris Oyakhilome looks to build up communities so they become self-sustaining and the individuals that inhabit them can lead productive lives. He put his name to an NGO known as the Chris Oyakhilome Foundation International (COFI) and it has many composite NGOs focused on building up areas of need in underdeveloped communities.
In this impressive chapter in the extensive biography of Pastor Chris Oyakhilome, we see Christian ideals become a living entity.  Every activity that COFI undertakes is carried out with pure joy. The focal points of COFI are based on reaching the UN Goals for Sustainable Development. Where COFI sees a need they will use their resources to either respond to an emergency situation or target areas that will allow communities to grow and develop. 
Humanitarian Volunteer Network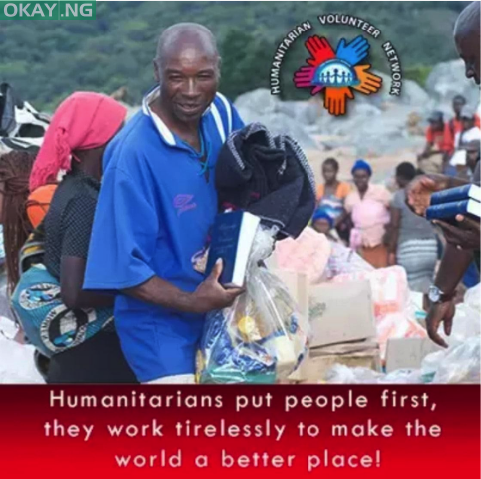 When Cyclone Idai caused devastation in Mozambique, Zimbabwe, and Malawi the member agencies of COFI responded to the call to service. The Humanitarian Volunteer Network (HVN) gathered essential medical supplies and water treatment materials to bring comfort to the victims. 
The Humanitarian Volunteer Network also reaches out to local communities and meets the needs of others. Whether you are raising money, distributing food or cleaning the streets if you are doing it for others then you are doing the work of a Christian. To find out what volunteer opportunities are available in this NGO sign up here.
Feeding the hungry
The HVN is a part of a larger organization called the 'Inner City Mission For Children'(ICM4C). One of its aims is working towards the UN Sustainability Goal of ending poverty. To do this the ICM4C has foodbanks to help distribute meals to needy families. Aiming for zero hunger is the first step to eradicating poverty. 
It also will strengthen families and communities as they struggle to feed everyone is dissipated. This chapter in the biography of Pastor Chris Oyakhilome is encouraging as the ICM4C aims to distribute 100 million meals in schools, homes, orphanages, and hospitals. Not only are families strengthened but children are less likely to drop out of school. 
Educating the masses
Education is a right and Chris Oyakhilome wants every child to have that right. With the hashtag #everychildisyourchild, the campaign to send children 'Back to School' increases its reach every year to make sure children have access to quality education with the tools for success. 
This NGO may pay school fees, provide uniforms and books for children who do not attend school. Volunteers can mentor students to maximize their potential. Some volunteers provide and furnish rooms so schools can begin. With a good education, there is the hope of ending the cycle of poverty as outlooks are stretched and dreams can be met.  
Beneficiaries of this campaign are situated in over 55  countries as some 20 million children have been impacted. The internally displaced children in the Gubio IDP camp had nowhere to provide education until the ICM4C created five learning spaces to have lessons for those who had missed out.
There are currently eight purpose-built schools in Nigeria, India, and Cambodia reaching 4000 children as well as multiple learning centers. With many innovative and dedicated workers, the number of children receiving an education is set to increase. 
Healing the sick
In all communities the need to provide adequate health care and information is paramount. An educated community is most likely to be able to provide the best services for itself and become self-sufficient. The Trauma Care International Foundation(TCIF) is another COFI NGO and part of LoveWorld Medical Missions. They provide training to empower people to become first responders. COFI identified that need and acted accordingly.
As part of LoveWorld's Medical Missions, the Volunteer Medical Corps is an army of Christian medical professionals who provide free clinics and health checks to communities in need. They also visit hospitals and comfort patients with words of hoped culled from the teachings of Pastor Chris Oyakhilome. There are many healing powers in the lessons he imparts. 
Empowering the youth
The penultimate chapter of this section of the biography of Pastor Chris is a self-perpetuating miracle of passion, drove and vision. As an outstanding and inspiring leader Pastor  Chris wants to hone and mentor others to take on leadership mantles in their own countries. Where better to start than with the youth.
The Future African Leaders Foundation (FALF) is an NGO that gives motivated and inspired youth a platform to set in motion actions to improve their communities. They can take their dreams for the future success of their countries and build stronger stable societies.
There are over 2 million registered acts of sustainable human service that have been carried out in 54 African countries. From mentoring the youth to health awareness campaigns these young people see the gap in their community and raise funds to achieve it. Their visions are limitless as they may provide sustainable agricultural projects, build police stations or dig water holes. All this done with love and compassion. 
Bible for all
Not only does the love and compassion come from the teachings of the founder of COFI they also come from the Bible. One of the greatest gifts there is to have a bible available to you in your mother tongue. 'Bible For All Mission' is probably the underpinning NGO of them all. The comfort and hope the Bible has are eternal and should be found in every home in the world. This is the message from the biography of Pastor Chris Oyakhilome.