The Future African Leaders Foundation (FALF) empowers young people to take on leadership by practice. These leaders are changing the lives of others and the landscape of the continent. We heard snapshot testimonies of the laudable and inspiring achievements of 30 nominees selected to potentially win a FALA Award at the dedicated ceremony on 31st December.
Pastor TT Edum was the anchor of this show and thanked the President of LoveWorld for giving the young people of Africa a chance to build the continent by investing in the future. FALF is a member organization of the Chris Oyakhilome Foundation International. This humanitarian NGO works to build impoverished and war-torn communities in line with the sustainable development goals defined by the United Nations.
Change agents for Africa
There was a segment where previous winners talked about the impact of winning a FALA Award. Godwin Egba from Nigeria talked about the encouragement that Chris Oyakhilome gave him as he received his award. Ngassa Merlin from Cameroon said the award gave him an opportunity to reach out to more people and bring about further changes.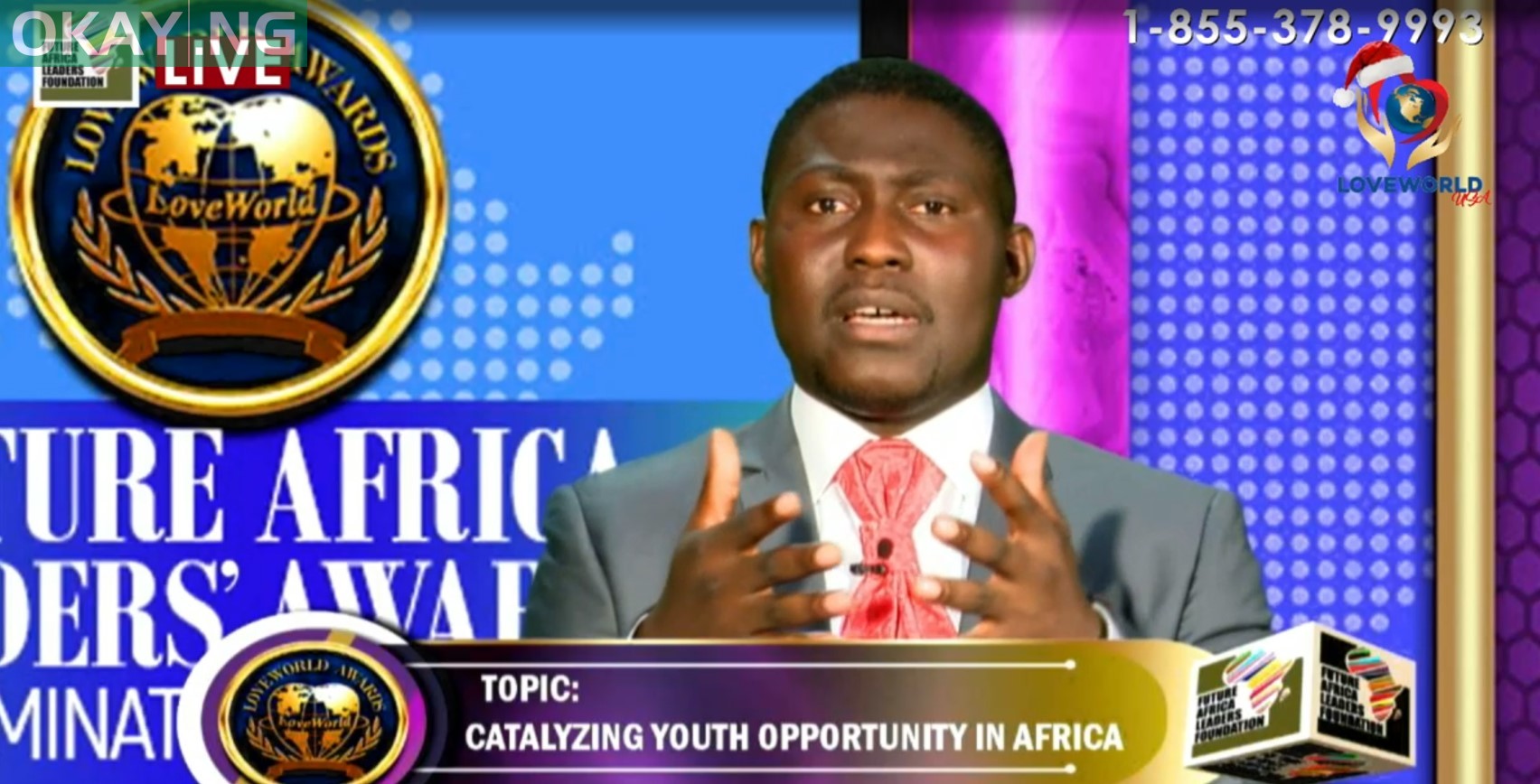 FALA Award winners are 2017 Davidson Mukte from Cameroon could attend more conferences expand and expand his scope. He has a four-hectare farm and agriculture is his passion. He has six full time and 52 part-time workers on his plantain farm. He now adds to the GDP of his country.
Taonga Ngonma from Zaire has located five villages with no access to school and is building two schools to meet the needs of the community and 'Sustainable Development Goal Four'- 'Quality Education". Education is the foundation for change and many FALF projects have educated the population for future productivity.
"Good Health and Well-Being' are another basic right that these future leaders are developing as defined by 'UN Sustainable Goal Three.' Thanks to his FALA Award Yusuph Nyamuhanga was able to widen the sickle cell outreach programs he started.
Young people improving the lives of young people
FALF members have organized a staggering 2478 conferences which have reached 5,324,502 youths in 30 countries. The number of people impacted by the countless projects is soul-stirring. These leaders recruit their peers to participate in their projects and programs.
The money given to these leaders should not and does not finish. These projects are ongoing and must be sustainable, so it must be multiplied. Through fundraising and partnerships, the leaders find additional financial resources to take their ideas to the next level. The creative entrepreneurship is inspired by the passion these young people have for their communities and countries.
Pastor Kay Adesina presented the first group of groundbreaking and adaptable young people. His reflection that these young people have been given the opportunity to actualize their ideas in bringing about a better world and a stronger Africa. He noted that young people are not a problem to be solved as they are the catalyst for creative change in society.
A snapshot of the work of the nominees
Elsa Cethia Milandu from the Republic of Congo was nominated for the support she has given to 10 schools ravaged through war. 11,000 children have been impacted. She organized IT training and donated laptops to the project. Edgar Mwila-Zambia is medically trained and has spearheaded a 'health is wealth' campaign to promote health education. He works with doctors and trained medical students and female health advocates to impact the health of his locality.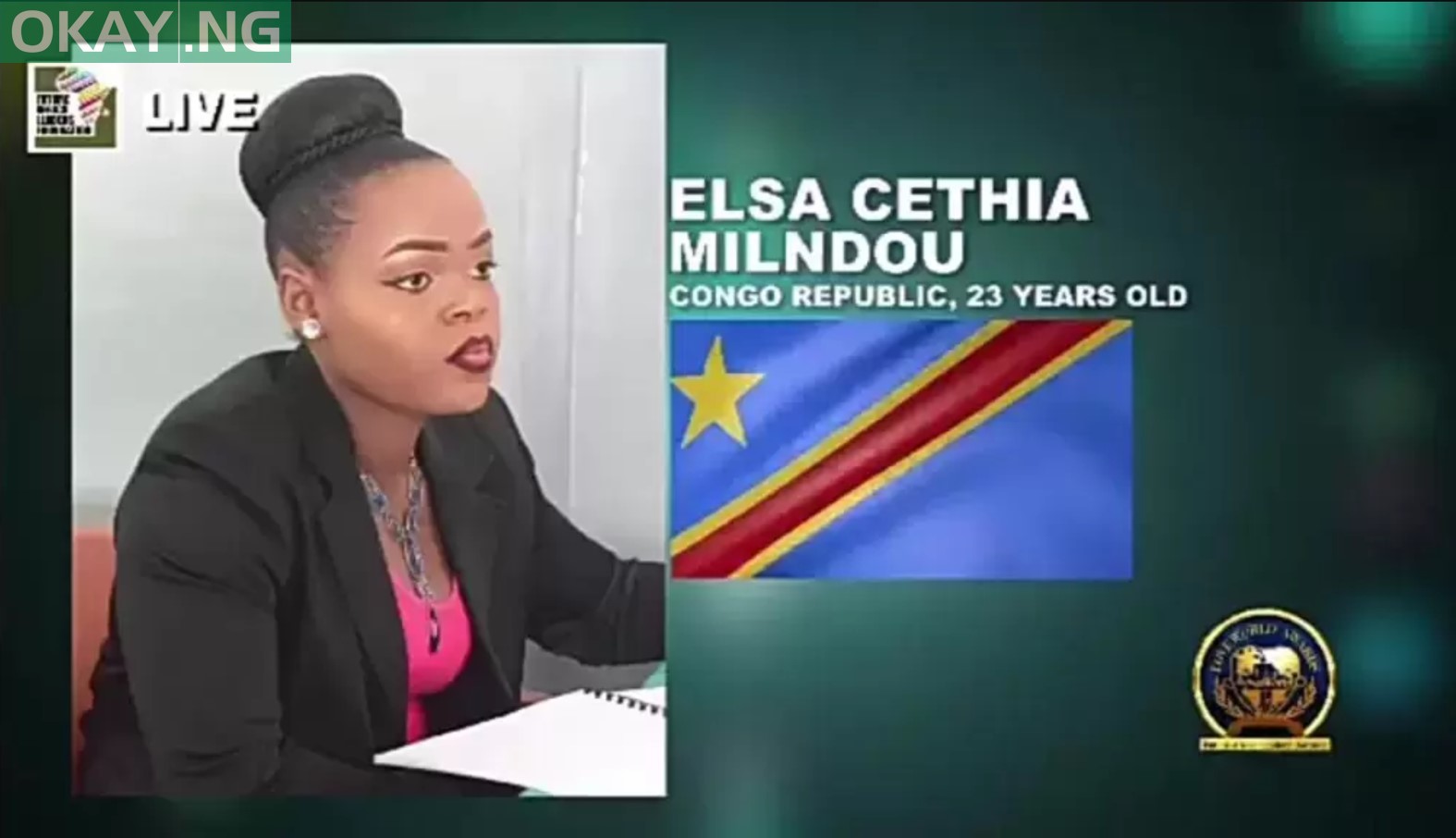 Kennedy Wesonga Otieno from Kenya saw a problem and found a solution. His 'anti-jiggers' campaign dispelled myths about this medical condition promoting preventative measures and personal hygiene. Marvel Mthembu from South Africa promotes wellness and unity helping to reduce crime and drug abuse. He has worked in 51 schools offering extra classes and cultural activities and sports camps.
Rural sanitation projects that give access to clean water have been implemented by Rufaro Muty Amaenza from Zimbabwe After Cyclone Idai she donated hygiene kits to a hospital in Harare, cleaned the play areas and distributed water guards giving many more people clean water. Xavier Tambiavulla of Angola invests in the future of children of his nation donating food and paying their school fees for a better future.
With thanks to Rev Dr. Chris Oyakhilome for his transformational ideology
Pastor Deola Phillips introduced Babiene Heline Ewani from Cameroon who supports eight back to school projects. She also has promoted community sanitation to 44,000 households. Her passion is skills acquisition. She developed a special program for physically challenged and trained participants with usable skills. Many of the leaders like Christian Joseph Kokuvi Appiah from Togo hold seminars to promote community engagement.
Agriculture as it is a sustainable food source. Vera Kissiedu from Ghana is passionate about agriculture. She distributed food from her farms to indigent folks and offers employment on her farm. Natural resources have been harnessed by Daniel Johnson from Bene who partnered with VIP World. This gave birth to a company called TAG and they trained youth to be solar power technicians.
Cameroon's Susan Asuanji has an NGO for internally displaced children. She has reached out to 110 children with classes offering skills as diverse as shoemaking and photography. She sent children back to school and her foundation creates funds from her recycling project. The entrepreneur Epku Hanson from Nigeria has a company called "Experteens." This club mentors entrepreneurs online. He helps people get loans, teaches branding and selling.
Pastor Ifeoma Chiemeka talked about empowering the patriotism
Brice Adanlete from Cote D'Ivoire loves his country and is dedicated to its regeneration with multiple projects. Gift Michael from Nigeria is already the CEO of her own foundation. 'Boys Are Builders Not Vandals' is working in partnership to train over 4000 boys. In the Central African Republic, Azouka Ayo empowers children with his outreach and community activities, sporting competitions to engage the youth.
Law student Michelle Mumba from Zambia is a social and cultural activist. Her community outreach offers free legal advice to those who need it. As a clip of her planting trees a went viral it served as a catalyst for tree planting. As a result, a member of the government reached out and recruited her. Many of the nominees harness social media effectively. South Sudan has a youth leader in Mary Mukeba Julius who encourages children to go back to school with career guidance. Through the work of her company,' Rise of Champions, she has been invited on the radio to empower women.
Ibrahim Bayakika transforms the lives of young people and to meet their needs in Uganda. Through partnerships, he is transforming lives. He has nine projects to empower despondent youths and promote education. In eight villages clubs have been launched offering hope and food to fuel successful learning.
Isiah Deng last year's Star Prize winner introduced a segment
Victoria Evans Seremola from Botswana has inspired youths to be independent. In Ghana, Opoku Jeptha sponsors projects back to school giving children stationary for the classroom. Now there is a classroom when they renovated a dilapidated building, installed an ICT lab and computers. When projects start, they grow to meet the needs of the locality.
Chelsie Albest Seychelles seminars gear students to success. She has a sports platform to develop clubs. Susan Avante Mafusire from Zimbabwe has an initiative for educating the public on acceptance. This will counter gender violence and promote equality. Like all the nominees this is just a fraction of their work.
Kwaku Amponsah Asiama is already the President Of Tertiary Education Department Offices in Ghana and has debated with the president of Ghana. Ruth Ntombihle Mughogho is a compassionate caregiver from Malawi who believes knowledge is power and trains people for excellence.
Pastor Chike Umeh introduced the change catalysts
Annette Namondo Euwasi has a change initiative for the nation of Cameroon. She is training prefects to install morality in young girls by building their self-esteem and telling them they are relevant. Louise Nzigou from Gabon concentrates on early childhood education. She works with children in orphanages offering them a healthy future. The youth development worker Kawesi Brian is the coordinator of 'Virtual Voices' based in Uganda. He works to enhance communication and digital skills, so they become influencers.
Burundi has outreach in hospitals courtesy of Patrick Tusiyabe. His clothes and soap distribution have been so popular that he inspires youths to believe in themselves. Annick Balo from Burkina Faso outreached to young girls and empowering them to avoid abuse which culminated in an improved mindset Peculiar Oheri's Nigerian projects include computer skill training and a campaign against female violence. She has started youth clubs as a conduit for youth empowerment.
With these nominees the future of Africa is bright. The anticipation we have for the FALA Awards has reached overflow as it was revealed that former President of Liberia Ellen Johnson Sirleaf will join Chris Oyakhilome on stage to announce the winner of the Star Prize. This Nobel Laureate will also address the global audience and inspire another generation of leaders to take on their passions.
This will take place at the LoveWorld Convocation Arena, Nigeria and will be screened live on LoveWorld networks and YouTube on December 31st. Further information is available on the Future African Leaders Foundation website.