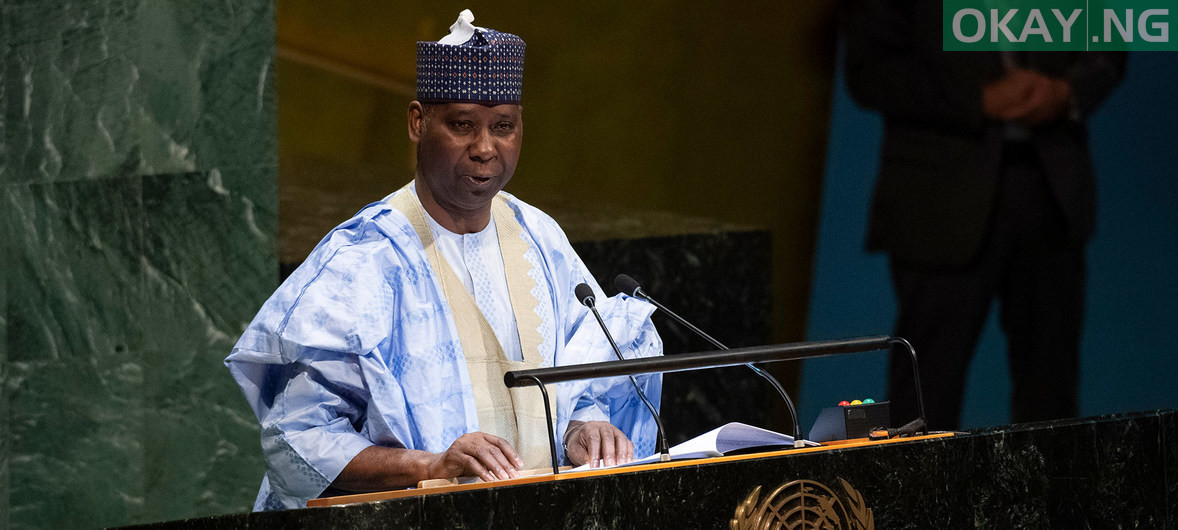 PROFILE of Tijjani Muhammad-Bande, newly-elected President of the 74th session of the United Nation General Assembly
Muhammad-Bande was born on December 7, 1957, in Zagga, present-day Kebbi State.
He received a BSc in political science from Ahmadu Bello University, Zaria in 1979, MA in political science from Boston University, USA in 1981; and a Ph.D in political science from University of Toronto, Canada, in 1987.
He was the vice-chancellor of Usmanu Danfodiyo University, Sokoto between 2004 and 2009.
He served as the director-general of National Institute for Policy and Strategic Studies NIPSS) from 2010 to 2016.
He served as the vice-president of the general assembly during the 71st session.
A recipient of the national honour of the Order of the Federal Republic (OFR), Tijjani Muhammad-Bande is married with four children.