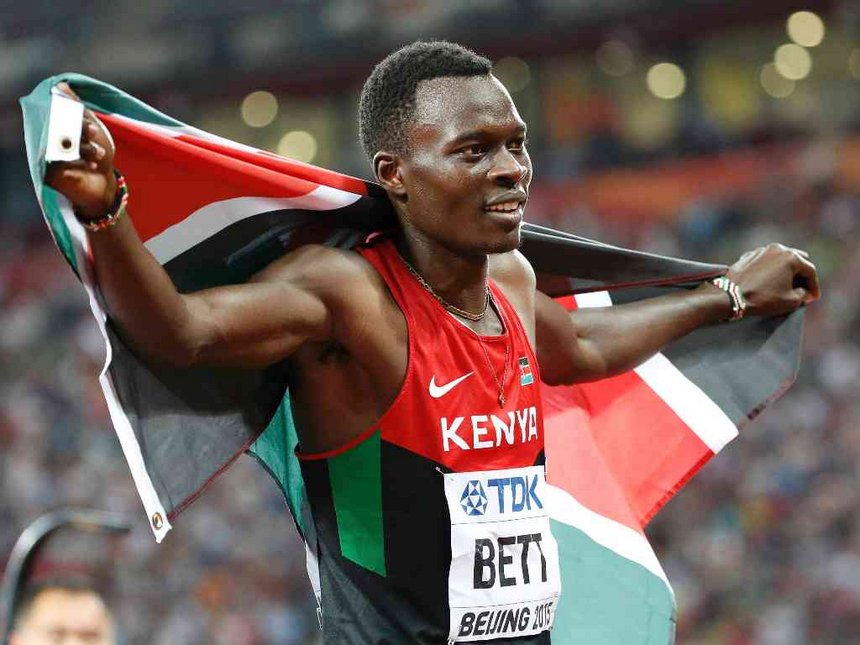 A former world 400m hurdles champion Nicholas Bett has died at the age of 28, following a car crash in his country Kenya.
The athlete reportedly died at the scene in Nandi County after the car he was driving veered off the road and landed in a ditch on Wednesday morning, local papers reported.
Bett made history at the 2015 Beijing World Championships when he became the first Kenyan to win a world championship gold medal at a distance shorter than 800m.
Nandi Police Commander Patrick Wambani confirmed his death.
He said the athlete hit a bump before losing control of his car near Lessos.