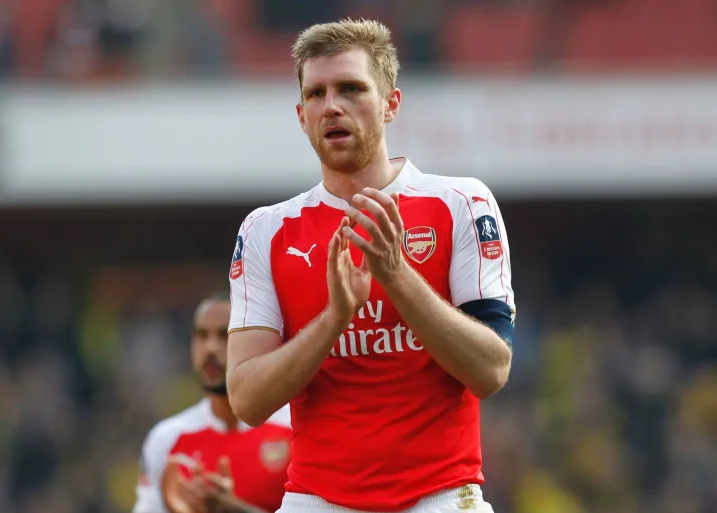 Per Mertesacker, Arsenal Academy manager has stated that the Premier League club will "definitely" win the UEFA Europa League.
Arsenal will travel to Italy to play the reverse fixture against Napoli in the second leg of Europa League quarter-final on thursday.
Meanwhile, the Gunners are in control of their Europa League quarter-final after defeating Napoli 2-0 at Emirates Stadium.
Arsenal midfielder Aaron Ramsey scored within the space of 14 minutes before Napoli defender, Kalidou Koulibaly's scored an goal.
Mertesacker believes that the Premier League club will go all the way this season.
In an interview with Goal, Mertesacker was asked if Arsenal can go all the way in the Europa League, he replied:
"Definitely.

"The team is in the midst of the fight for the top four in the league, has the Europa League and has grown throughout these experiences.

"The first leg was great, but in Naples – the city, the fans, the special atmosphere – it can quickly go in the other direction.

"We are glad that we did not concede a goal. Nevertheless, the chances for the semi-final are good – and we have to make up for that after last year's elimination."