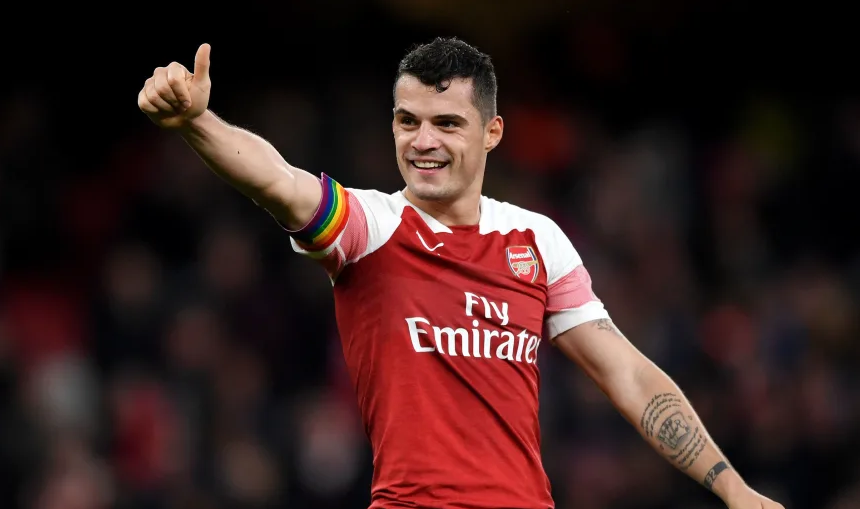 Granit Xhaka, Arsenal midfielder has revealed that the Premier League club aims to finish in the Premier League top four not winning the Europa League.
Arsenal secured a 1-0 victory over Watford at Vicarage Road Stadium on Monday.
Pierre-Emerick Aubameyang scored the only goal of the match which gave the Gunners strength to clinch fourth spot on the Premier League table.
Meanwhile, Arsenal manager Unai Emery will be pleased if he can return the Premier League club back to Champions League football after spending just a season.
Xhaka was asked if they want to stay in the top four or lift the Europa League, He replied: "I think we want to stay in the top four – we want to be back in the Champions League,"
"I think, for me, the Premier League is first and after if you can go to the final and take the Europa League, of course it is nice as well but for us it is the Premier League first.
"I think for us the biggest game was last night, it is always like this. We are now in fourth place, two points over United, one game less than Chelsea and one point behind Tottenham and they play against Manchester City next week. It can be a big, big weekend for us."
The Gunners extended their fine run of home form to 15th win from the last 16 games.