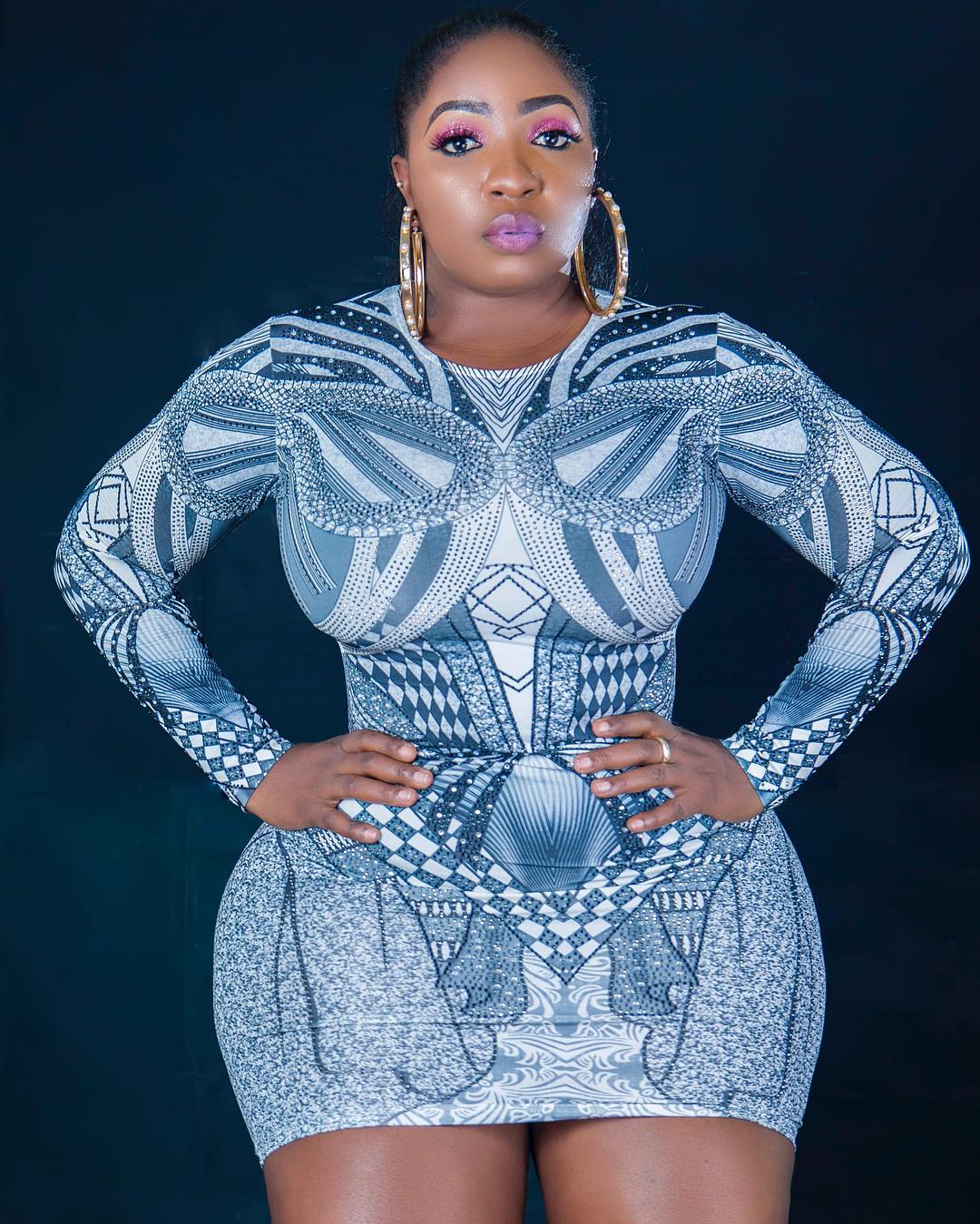 Curvy Nigerian actress, Joseph Anita has come to cause commotion on the internet with new pictures of her hips .
Th actress who has spoke about having a new sugar daddy has shared some new pictures which are already making her fans go gaga on Instagram.
She wrote:
"Am not only a snack
Am a full bakery 😛
Take care of Me and I will feed you
4eva👌😁
The actress addressed rumours which were trailed that she has a new sugar daddy who has been spoiling her silly with cash and other exotic gifts. Reports popped online that the new man in her life had bought her a house in Johannesburg, South Africa.
The actress refused to confirm or deny the reports. She said,
"I have no comment on that. My private life is private. However, I cannot consider being a second wife."