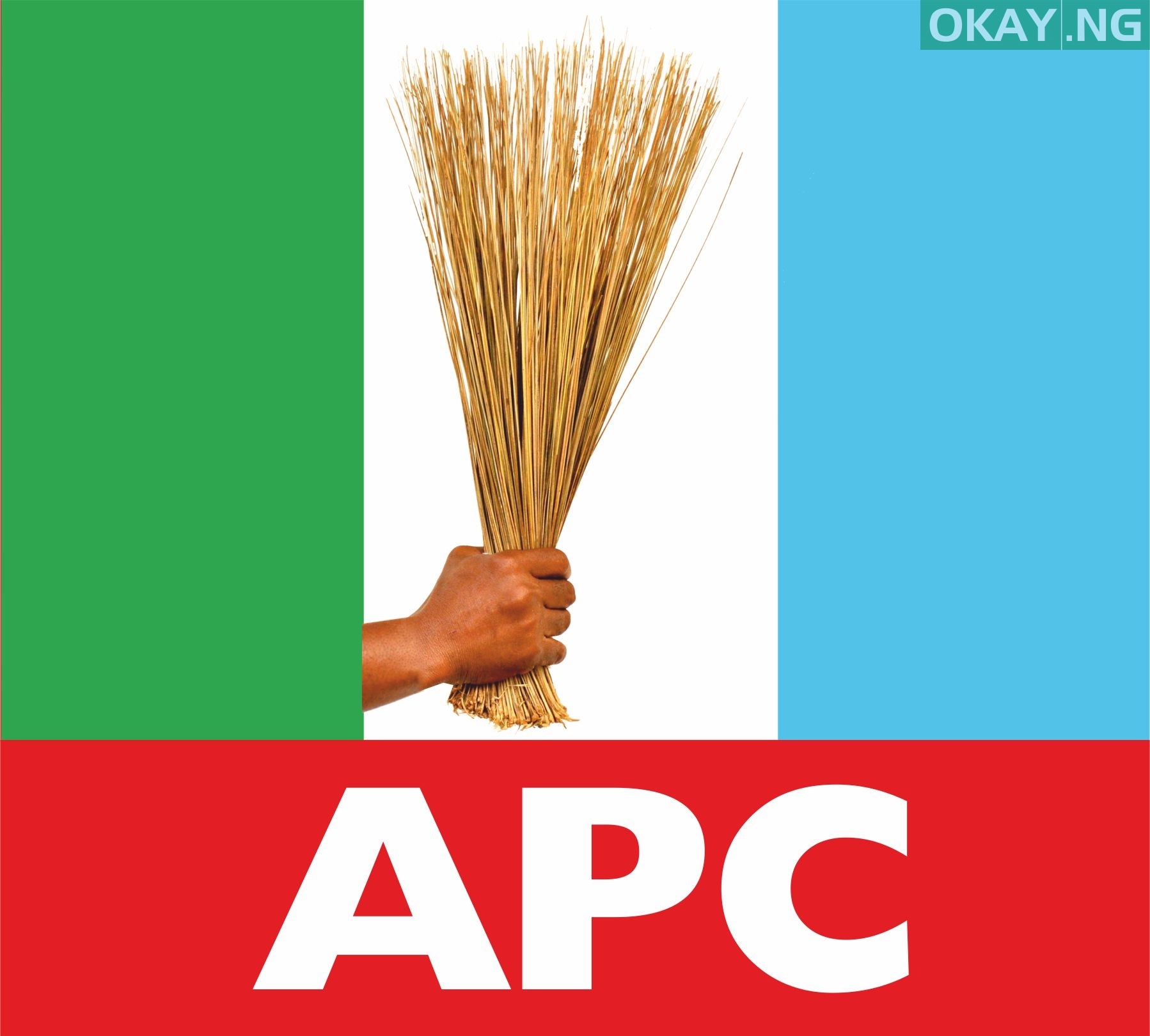 The ruling APC has released party time table of activities for the conduct of 2019 elections.
See Time Table below: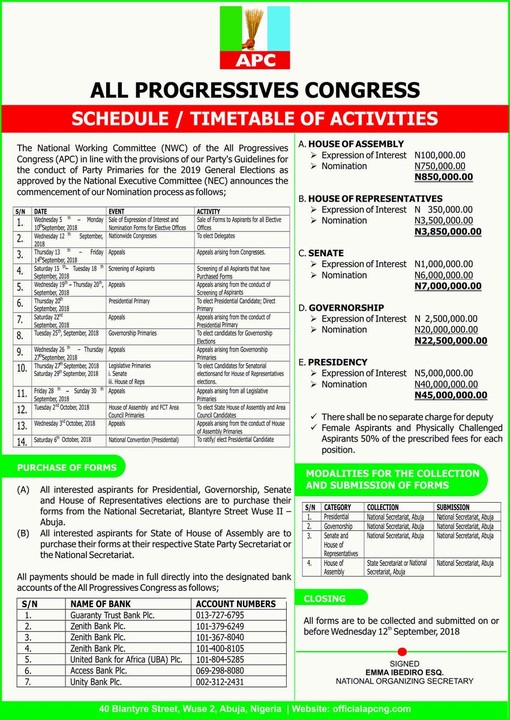 We earlier reported about the prices for 2019 nomination forms which will begin sales today.
APC fixed N45 million as nomination fees for aspirants to the highest office in the country.
The ruling party said the governorship primary will hold on September 25, the senatorial primary is fixed for September 27 and House of Representatives for September 29. The House of Assembly primary has been fixed for October 2.
Nomination fees are Governorship (N22.5milion) Senatorial (N7million), House of Representatives (3.85 million) and House of Assembly (N850,000).