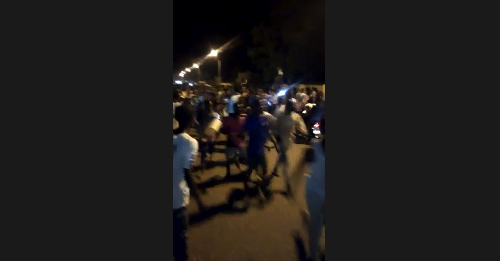 The Independent National Electoral Commission (INEC) in the early hours of Wednesday declared Muhammadu Buhari the president-elect after winning his re-election bid.
However, immediately INEC concluded the collation of results jubilation has started in Funtua Local Government of Katsina state.
The people of Funtua has been showing extreme love, support and solidarity to president Muhammad Buhari since opposition.
History has it that the late Alh Wada NAS Funtua was one of the people that convinced Buhari to first come to political board after series of trials and discussions.
Our correspondent spoke with Alh Salimu Salisu Funtua who was a close allied to Alhaji Wada NAS, he said, "it wasn't easy convincing Buhari to come to political board, I can't recall the number of our visits to Daura, but finally with the help of several others we achieved it"
When asked on his reaction to Buhari's re-election, he said, " seeing Buhari as the Nigerian President is my biggest dream and what makes me always happy, to recap I will forever be grateful to Almighty for this achievement " he added Funtua has been a home for Buhari since opposition and shall remain.
According to our correspondent, Funtua residents came out massively around 12:30am on foot and cars all in celebration of Buhari's victory.
Here are some videos below:
More details later…