Why Chelsea Can Not Catch Manchester City – Sarri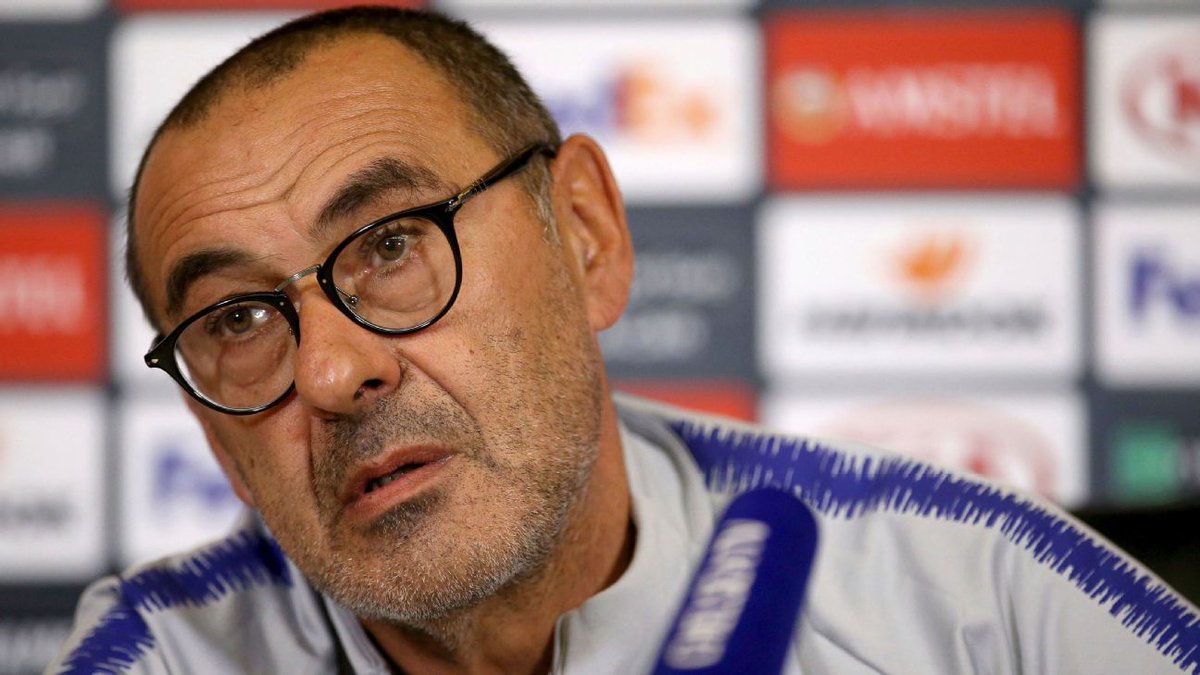 Chelsea manager Maurizio Sarri says it is impossible for his team to catch Manchester City in the Premier League this season, despite their unbeaten start.
The Italian only defeat since taking charge at Stamford Bridge was in his first game, which came against City at Wembley in the Community Shield.
Since then, Chelsea have gone 18 matches unbeaten in all competitions, leaving them just four points behind champions City in the Premier League.
However, asked if he thought they could catch Pep Guardiola's side, Sarri said: "No. For me they are stronger than us.
"We have to work very hard just to try to recover the gap, but at the moment the gap is still there.
"We have to do it. We can recover, but I don't think in the first season we will be able to recover 30 points (distance Chelsea finished behind City last season).
"In the Premier League, there is a team above the others. This team is Manchester City.
"Then there is a very good team – Liverpool. For sure Liverpool will be in the first four positions.
"Then there is four or five teams who will have to fight for the Champions League positions. Chelsea, Arsenal, Tottenham, (Manchester) United."
Chelsea take on one of the sides Sarri feels will be scrapping for a top four place this season when they travel to Wembley to face Spurs on Saturday.
Mauricio Pochettino's side currently lie one place and one point below Sarri's, but the 59-year-old has plenty of praise for the job his opposite number has done in north London.
"He (Pochettino) has done a very good job," said Sarri. "They play very good football. They are very dangerous in the offensive phase, in the short counter-attacks.
"They are a technical team and in the match they run a lot. From the physical point of view, they are a very strong team.
"They are competitive. They will fight for a Champions League position, for sure. It is a very difficult match."