Entertainment
Tiwa Savage Clarifies Her War with Yemi Alade On Twitter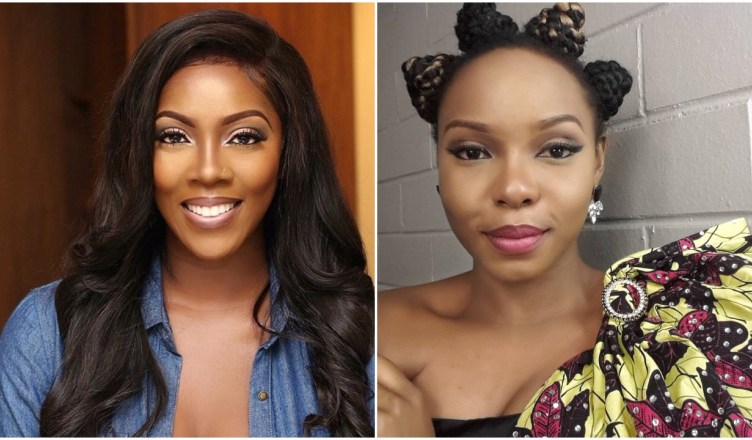 Tiwa Savage has come forward to clarify her war Yemi Alade after they trended on social media today.
The singer revealed that the war between her and Yemi Alade is not about yansh as earlier claimed.
She took to her Twitter account share some details and also said to let things off her chest as the year comes to and end.
See tweets below;
Going into 2019 although I'm quiet I'm going to try and speak my mind a little more. Let me clarify first of all that this is not a yansh war, I Kuku no get big yansh in the first place. It's about minding your business

— Tiwa Savage (@TiwaSavage) December 21, 2018
I have never and will never judge any woman whether she has fake boobs, fake ass, whether it's real or not. Whether she is short, fat, skinny because I don't know what insecurities she deals with so I'd rather love her than condemn her

— Tiwa Savage (@TiwaSavage) December 21, 2018
Oh and for the record I don't know any artist that does not edit their professional pics, even if it's too even out your skin on your album cover. It's all fun and games till someone gets hurt on some real ish

— Tiwa Savage (@TiwaSavage) December 21, 2018
Ladies I love you whether your ish is real or not. After all wigs ain't real Abi. Just make yourself happy and even when we make mistakes it's ok. Bad energy pls stay away 2019, nothing you do will make God forsake you, PLEASE REMEMBER THAT. You are beautiful❤️

— Tiwa Savage (@TiwaSavage) December 21, 2018
Tiwa Savage has earlier warned Yemi Alade on Instagram, See Post HERE