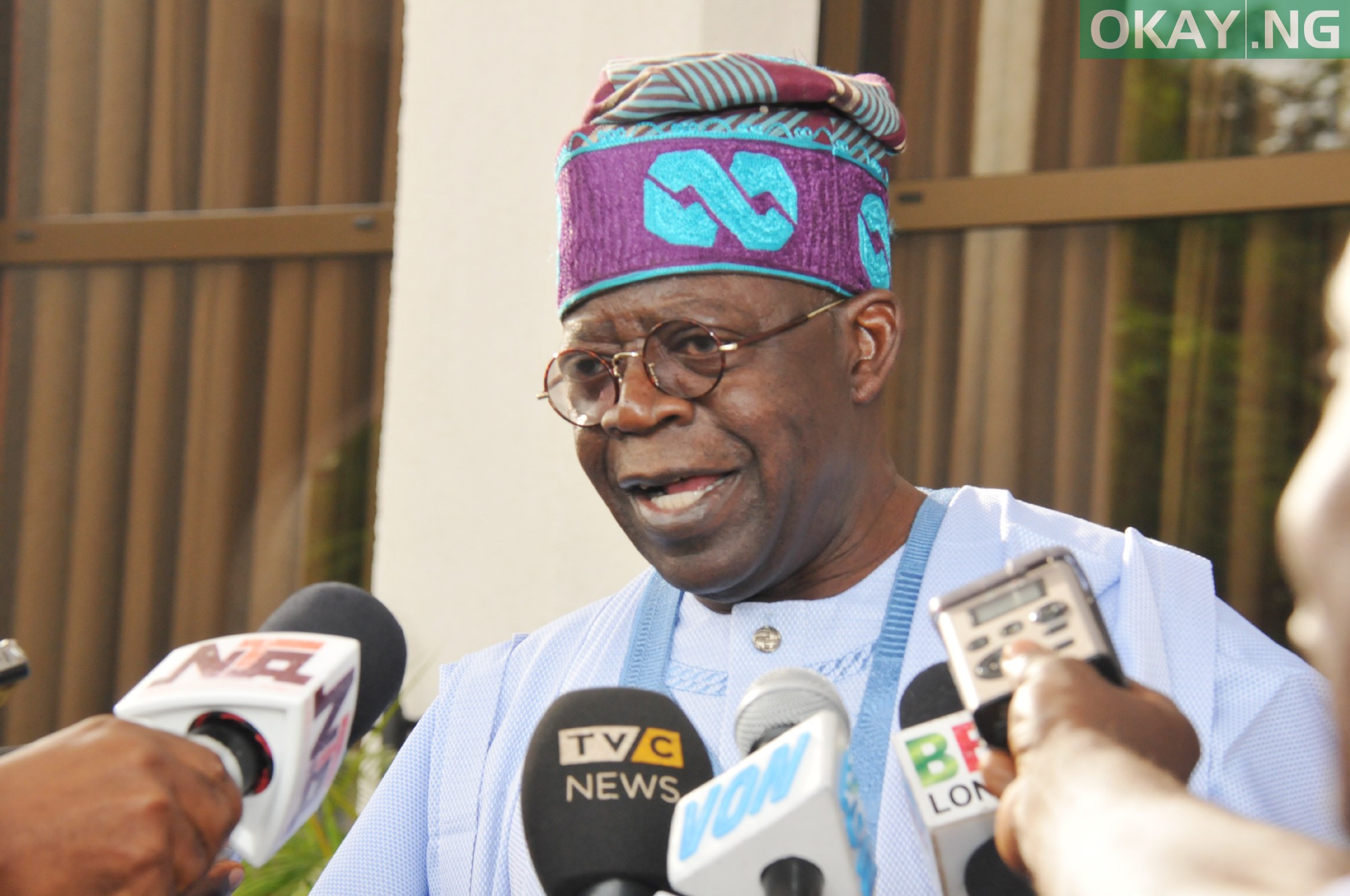 Asiwaju Bola Tinubu, National Leader of the All Progressives Congress (APC), has tasked members of the party in Lagos to make sure they deliver votes during the governorship and state assembly elections.
In the same call, Tinubu urged the party members to be peaceful and avoid violence across the state.
However, the party leader was not happy about the low turnout in the just concluded presidential and National Assembly elections which he called for more improvement in this Sartuday's elections.
He also spoke on youths fonds of playing football during elections to stop that and come out to vote.
Tinubu spoke at the APC stakeholders' meeting held at the party office on Acme Road, Ogba, Ikeja.
Furthermore, He urged the canvassers, mobilisers and party agents to rededicate themselves to the cause of the party, assuring that the party will reward them for a job well-done after the exercise.
In his words, "Go to your wards and see your leaders at the local government as canvassers and mobilisers. Take the membership list, mobilise and do your best. If you want to be a leader, you try to act like a leader.
"On Saturday, I want to be able to announce that the in the 20 local governments, according to the INEC, we have won 40 House of Assembly seats. If you lose your polling booth, you are on your own. If you lose the House of Assembly in your constituency, don't come back home. That means you cannot deliver."
Thanking members of the party for the outcome of the presidential and National Assembly polls, Tinubu said, despite the low turnout, Lagos was delivered for the APC.
He expressed his gratitude to chieftains and members from five local government-Mushin, Agege, Ikorodu, Lagos Mainland and Lagos Island, stating that they voted massively for the ruling party.
In his words, "These five local governments came top and we have to recognise them. Those that did not measure up to expectation, we have to encourage them. On Saturday, be prepared. Call ward meetings tonight. Ask about the problems of party members. Some people have complaints. Try to solve them."
He also urged the party members not to collect money for other parties and reminded them what APC has done for them and their children.
He said, "We went to vote, not to buy votes. You should go and work and come back for reward. The party and government have been serving you. We pay WAEC and JAMB fees of your children in schools. We take care of students in schools.
"You agents, you need to be wise and encouraged. You worked without taking money from the party. Canvassers should double their efforts. Don't go to sleep. You did not mobilise enough. It is a shame. Out of six million voters, we did not record half. It was a poor performance, unlike the Lagos that I know. Alimosho was disappointing. Oshodi was a struggle. So were Kosofe and Somolu. Voters barely showed up."