Featured
Reactions trail gridlock on Lagos-Ibadan expressway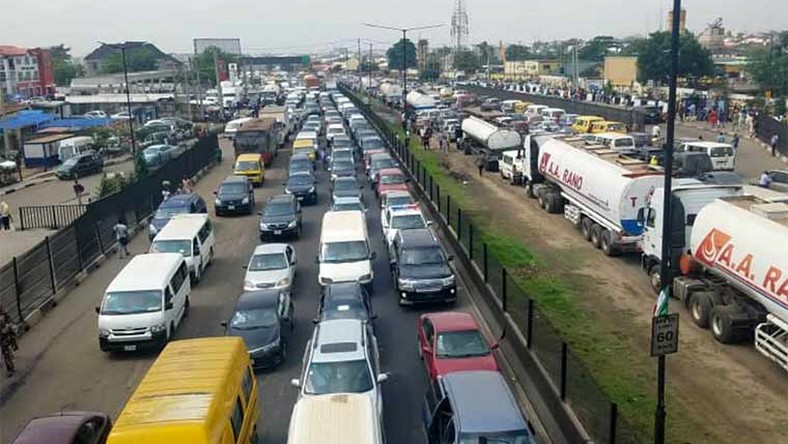 The gridlock on Lagos-Ibadan expressway has generated several reactions on Twitter.
Okay.ng understands that there are construction works on the route which is causing standoff.
It can be recalled that the Federal Road Safety Corps (FRSC) had announced a partial closure on the 1.3 kilometers stretch of the expressway from Magboro to PUNCH from October 21, 2019, to January 31, 2020.
The partial closure was to enable Julius Berger Nigeria PLagos-Ibadan expressway
LC begin rehabilitation work on the road.
Users of the road have cautioned others to stay off the routine due to the massive hold up.
Here are some reactions underneath:
If you are traveling into Lagos or outside Lagos using the Lagos Ibadan expressway, kindly postponed your journey as both lane inward Berger is on total lock down.

Please RT for awareness.

Good morning.

— Tosin Olugbenga (@TosinOlugbenga) November 19, 2019
https://twitter.com/mjjuniormodel/status/1196707358212337664?s=20
If you are plying Lagos-Ibadan expressway today, I pity you.

— Wale Adetona (@iSlimfit) November 19, 2019
https://twitter.com/Sire__john/status/1196712131330220032?s=20
I spent 3hrs along Lagos Ibadan express way yesterday.

— over hyped (@lasgidishuffle) November 19, 2019
Pls be advice if it's a must for you to travel from Lagos – ibadan or vise Versa today today pls carry along your cylinder, pot, mat and your charger cos the road is on lock down. Yesterday own was an intro today own is episode 1 properly.

— Kyle Dennis (@kyledennisw) November 19, 2019