Moesha Babiinoti Boduong has made a bold statement about the curvy nature of Ghanaian ladies as she slays in trendy pictures.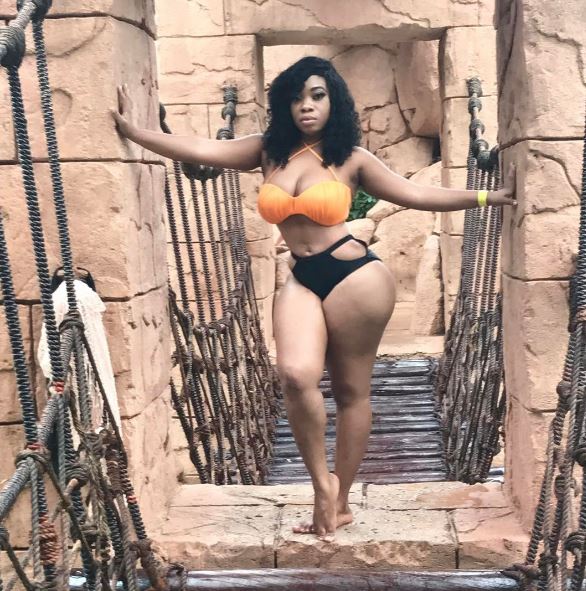 Moesha Babiinoti Boduong
---
Her name is Moesha Babiinoti Boduong, she is a Ghanaian actress.
In an interview last year, Moesha revealed she lost her virgnity at age 21 when she started dating after Senior High School. According to her, she had her first s*xual encounter at age 21 and broke up with the guy later in her third year in the university.
In her third year in the University of Ghana, she decided to break up with her boyfriend when she realized she had needs that needed to be met; but couldn't be met by her boyfriend at the time.
She reportedly met another guy, Kwaku, who could cater for her needs. Moesha noted that she needed a guy who would take care of her father's medical bills, provide money for her education, upkeep, hostel accommodation and money for her brother's school fees.
Moesha further hinted that when her needs became more, she had to break up with Kwaku to date a much older guy, Lardi.
According to her, at that time when the interview was done, she was still dating Lardi, who got her a car and pays for her dad's medical bills, as well as her bills and accommodation.
When asked by Delay Show how she would cope if the Lardi broke up with her, Moesha revealed that she has a luck where no guy can ever break up with her, unless she decided to break it off with that guy.
See more photos: