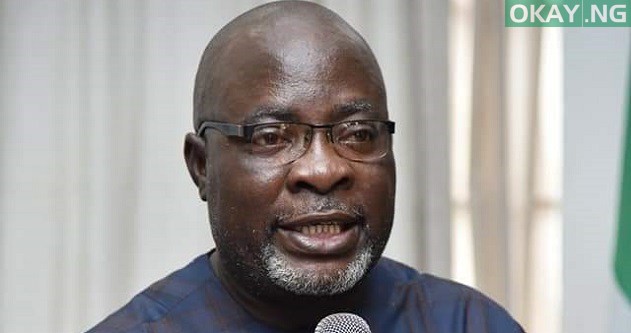 The Peoples Democratic Party (PDP) has called for the release of Ben Bako, spokesman of the party, arrested by Department of States Security Services (DSS) in Kaduna.
Kola Ologbondiyan, made this call in a statement made available to Okay Nigeria on Monday evening.
He accused the Federal Government of unlawfully detaining members of PDP ahead of the general election on Saturday.
"This is highly provocative and a direct invitation to anarchy and a political crisis that is capable of derailing our democratic order.
"Our party is concerned over the unwarranted arrest of the Director of Media Committee of the Kaduna state PDP Governorship Campaign Organization, Mr Ben Bako, who has been detained by the Department of State Services (DSS) since last weekend".
Kola further alleged that government gave the DSS the order to arrest Bako.
"Further reports reaching us at the PDP from our Kaduna State chapter indicate that many of our leaders including former governors of Kaduna state, Senator Ahmed Markarfi and Mukhtar Ramalan Yero; PDP Kaduna state chapter chairman, Chief Felix Hyat and the former PDP state chairman, Yahaya Yaro Makama among others, have been listed for clampdown by the ruling party".
Kola Ologbondiyan on behalf of the PDP called for unconditional release of Ben Bako by the DSS in safe health without further harassment.
He said: "Kaduna state is a PDP stronghold and our party is not ready to stomach any further harassment of our leaders, officials and members; before, during and after the general elections.
"We call on the National Peace Committee to note, as well as speak out against the provocations by the APC and the Buhari Presidency against our party, which are in total negation of the spirit and letters of the peace accord.
"Nigeria belongs to all of us and we will not hesitate to call out our members, in their millions, if the aggression on our party is not curbed".