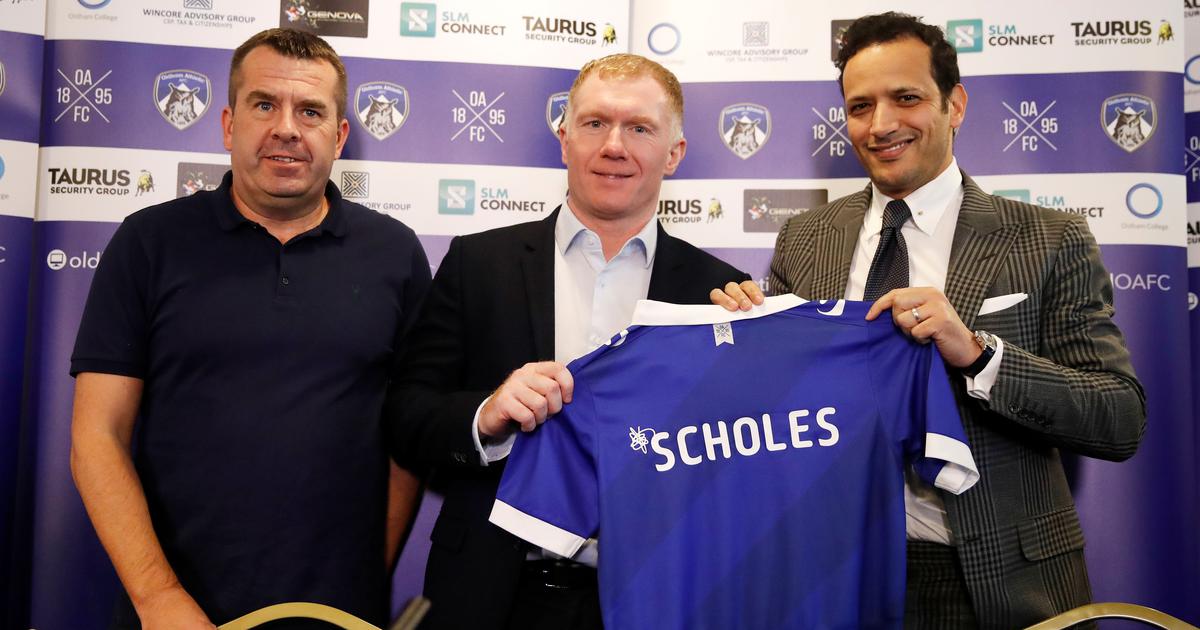 Paul Scholes has been appointed as manager at Oldham Athletic.
The former Manchester United player signed an 18-month contract with the football club in England.
Okay Nigeria understands that he has a 10% stake in Salford City.
However, the English Football League has cleared him and given him a go ahead to take the role as manager at Oldham Athletic.
Speaking after taking the role, Scholes said:
"I wouldn't be here if I didn't feel excited."
"I've prepared well for it, I've watched the team play and I think they are capable of winning a lot of games. If they don't, it's my fault.
"It's a squad that should be pushing for promotion – that might be out of reach for this season, but certainly next season."