Pastor Remanded For Raping Twin Sisters, Sibling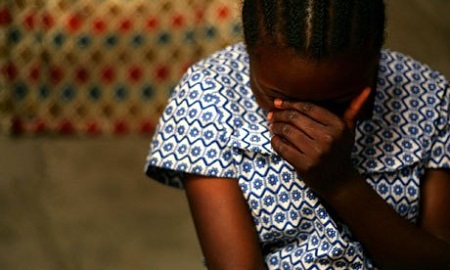 A Kano-based pastor who pleaded guilty to raping 13-year-old twin sisters and their 11-year-old sibling has been remanded by a Kano Magistrate's Court.
Prior to his guilty plea upon arraignment on Monday at the Magistrate's Court, Pastor Samuel Joe of Weather Head road Sabon Gari of Fagge LGA was paraded alongside 34 other suspected rapist by the Police Public Relations Officer, DSP Magaji Musa Maji, in Kano, last week.
A charge sheet read that "Joe criminally deceived his victims and lured them into his matrimonial bed and had an unlawful sexual intercourse with them and fingered the other one."
The offence contravenes Sections 283 and 263 of the penal code of law.
The case was reported to the police by one Sylvester Osehi through the Legal Aid Council of Nigeria.
When the charged were read to the accused, he pleaded guilty but begged for leniency, blaming the devil for his acts.
Presiding judge, Magistrate Maryam Ahmad Sabo, ordered the accused person be remanded in prison custody.
The case was adjourned to 26 September 2017.
The Magistrate took the opportunity to call on parents and guardians to keep a close watch on their children.