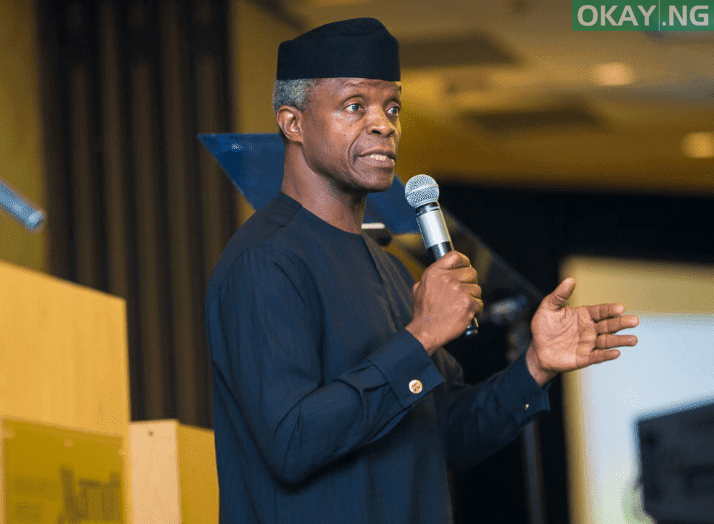 Osinbajo to Nigerians: Don't Vote PDP in 2019
Vice President Yemi Osinbajo has called on Nigerians not to vote for the Peoples Democratic Party (PDP) in the 2019 elections.
The Vice President revealed this this while speaking at the inauguration of the All Progressives Congress (APC) Door-To-Door-Campaign and flag off of the Professor Yemi Osinbajo (PYO) Support Group over the weekend in Lagos.
The vice president accused the PDP of stealing Nigeria's money during its 16 years in power, hence must not be allowed to return in 2019.
Osinbajo noted that the difference between Buhari and other presidential candidates seeking office in 2019 was that he won't steal money, while others are pushing for a return to power so as to steal money.
In his words, he said: "We should not allow those who have stolen our money in the past to come back. They stole all the money and they want to come. People are saying, enough is enough.
"In four years, PDP spent 383 US dollars. And they want to come back. Sixteen years is enough.
"After 16 years of ensuring that the country did not make progress, they want to come back. They will never come back."