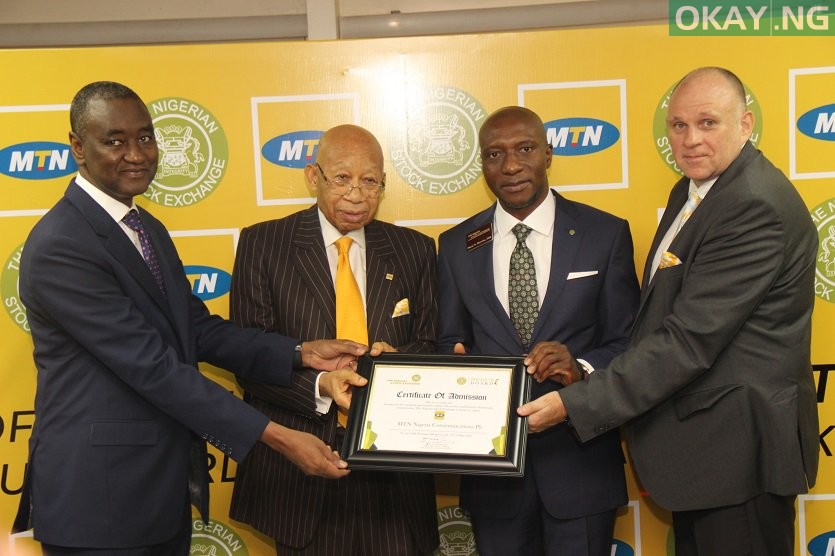 MTN Nigeria has been listed on the Nigerian Stock Exchange, Okay Nigeria reports.
The digital news platform confirmed the listing on the industries sector of the national bourse.
The telecommunication firm speaking on the development said, "Our MTN Chairman & CEO have been presented with the official plaque, commemorating this monumental milestone in yet another historical moment for us."
Oscar Onyeama, speaking at the event disclosed that N1.83 trillion has been added to the market capitalisation of the Nigerian exchange by inclusion of MTN Nigeria.
He said:
"I congratulate the Board and Management of MTN Nigeria on its successful listing on NSE Premium Board."
"As you know, Board is the listing segment for the elite group of issuers that meet the Exchange's most stringent corporate governance and listing standards."