Entertainment
Mercy Aigbe Speaks On Alleged House Bought For Her By Ambode [Read]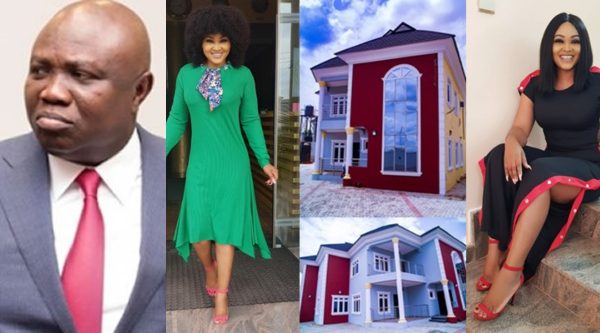 Nollywood actress Mercy Aigbe has revealed that she bought a mansion for herself from the money she makes from acting jobs and other endorsement deals.
Earlier today there were reports flying around social media and some blogs that Lagos State governor Akinwunmi Ambode had bought the mansion for the actress.
The actress in a lengthy post on social media slammed mongers for not seeing her hard work but only interested in soiling her image that she got the house due to an alleged affair with Ambode.
She wrote that "No one saw all my late night shoots! Shooting almost 24hrs, No one saw my being on set back to back!!!!.
"No one saw all those times I carry Goods on my head in London, LA, New York, Turkey, Vietnam and all. No one sees my endorsements and influencing deals."
"Almost 15years as an Actor, I buy a house, they see it as a big deal! They try to tag every wealthy man they know to my Sucess because they just can't comprehend how and why a woman should be successful. Y'all wait till I open my Complex, then maybe y'all will kuku take poison untop my matter. I am just getting started."
"miracle that will leave people in awe, confusion to the extent that they will start insinuating and speculating all sorts…. just cos they can't fathom what the lord has done for you, may the lord grant it unto you IJN!"
In another post the actress said;
"Dear Bloggers, the mumu upcoming script writer! and association of instablog bad belle, jobless commentators….this house you see in this picture was bought with my hard work and God's grace……..since you have taken it upon yourselves to be in my business, pls employ a very good private investigator, a pastor, an Alfa or a Babalawo to help you in further investigations….so you won't be peddling stupid rumours that has no iota of truth in it!….let me quickly warn you that more is coming oh!!! Because something HUGE is cooking. I am just getting started. Just one house una wan DIE !!!!!!What till you see what is next!.RADARADA."
Read More News HERE