Sport
Maurizio Sarri is a very stubborn manager – Fabregas reveals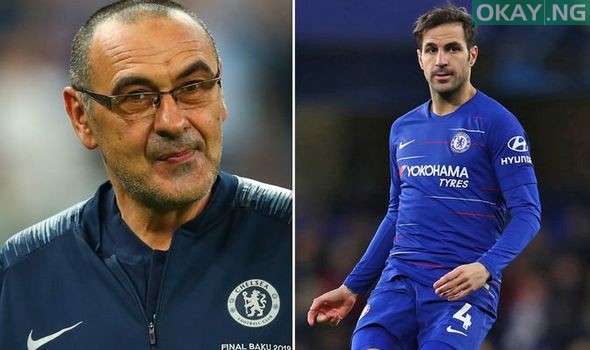 Former Chelsea and Monaco midfielder, Cesc Fabregas claims that Chelsea head coach, Maurizio Sarri is a very stubborn person.
The 32-year-old left Chelsea in January to join Monaco on a free transfer, helping the Ligue 1 side avoid relegation.
However, Fabregas made six Premier League appearances under Maurizio Sarri.
Speaking about his former manager, Fabregas said:
He is very superstitious, he is very stubborn in this way.

He is a manager with his own ideas and he doesn't move from them much.

He has an idea of how he wants to play and the football that he really wants to play. He doesn't move from it. No matter what you tell him, no matter what you advise him, no matter what your opinion is, he will never change.

But he did it the way he likes it. He has his own vision of football and, in the end, he is where he is with it and you have to respect that.
Meanwhile, the Spaniard has made 13 league appearances since joining Monaco in January 2019.