"Renaming blockchain terminologies would help ease adoption"
Patricia CEO, Fejiro Hanu Agbodje fancies the idea of launching something soon on reputation.
The future of crypto in Africa involves blockchain for social impact.
Missed the event?
Here's what you need to know about the Technext Coinference 2022.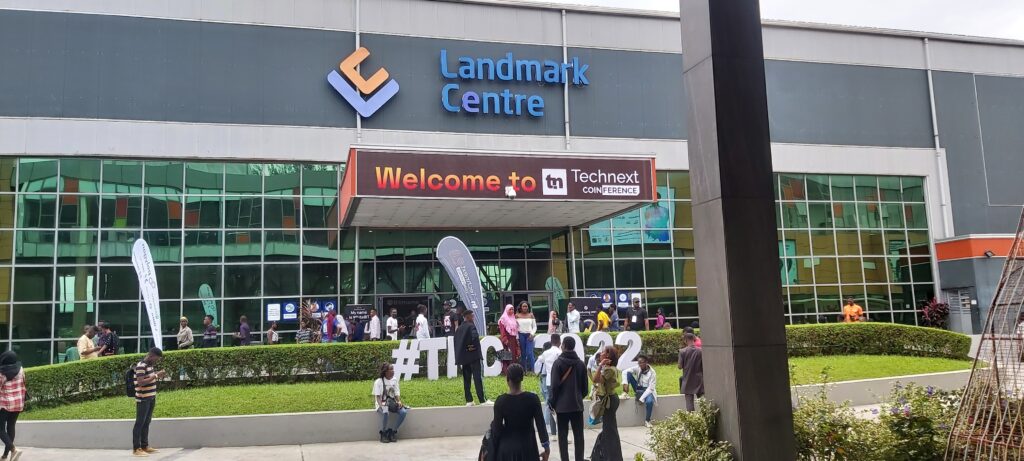 The Technext Coinference is an organized event that is designed for Africans wishing to explore cryptocurrency and the opportunities therein to engage with major players in the crypto space.
In its second year running, the event which was held on Monday, October 3rd , 2022 at the Landmark
Event Centre, Lagos, brought together key players in the tech ecosystem to discuss the possibilities of
Blockchain, Crypto, Web3 and the Metaverse. Themed Blockchain and DeFi: Beyond the Hype, a key focus of the event was on how to enlighten attendees to leverage opportunities in the ecosystem for personal growth and wealth creation.
The event had in attendance over 30+ speakers and a total of 2,153 persons in physical attendance while
576 joined the event virtually. Breakout sessions, panel discussions and focus groups were the order of the program involving blockchain tech. One of such discussions was focused on demystifying the new iteration of web technologies with Web 3.0.
Speaking on Web 3.0, Hanu Fejiro, the CEO of leading Bitcoin platform, Patricia, simplified the
phenomenon of Web 3.0 to mean 'a progression'. Taking a cue from the analogy of technology products
and their evolution, he underscored the similar need for progression for web as well. Simply put, Web
3.0 is the internet made possible through decentralized networks with a possibility of ownership. Further breaking down the concept of ownership, he explained: "It allows you to own a bit of the internet via forms of applications that take advantage of blockchain. " You get to own your information and data alongside a more promising uniqueness of being able to port your data".
In this regard, there is more control with that form of mechanism – you can own and control your data.
You have control over what corporations do with your data… there is a decentralized system of ownership & identity – a decentralized internet.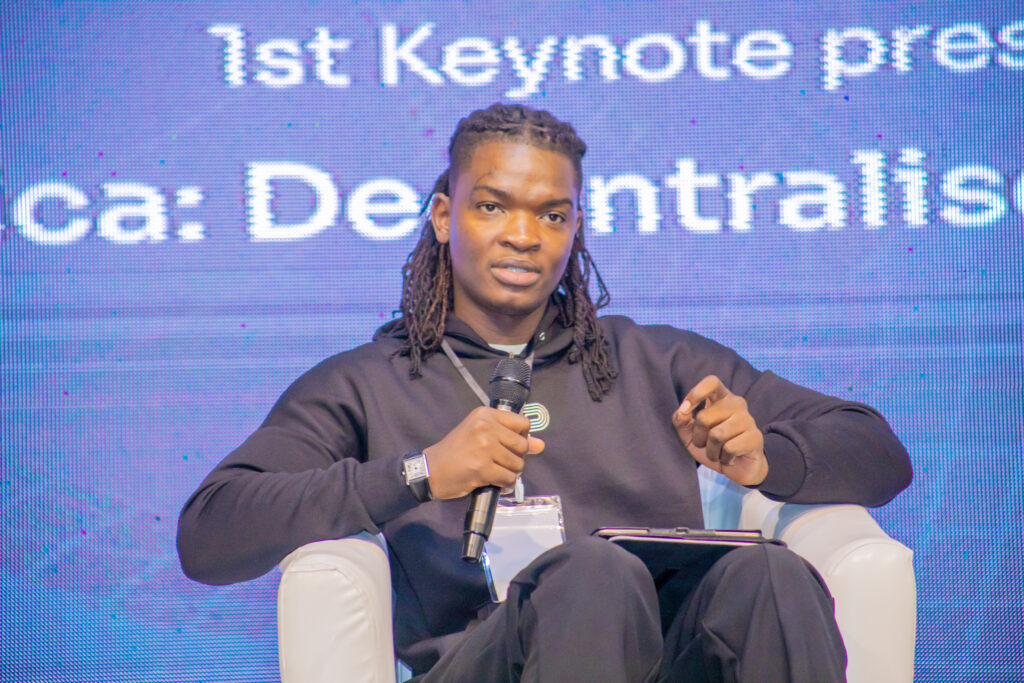 In essence, Web 3.0 is about these three things: Decentralization, Distribution and Portability.
Providing more insight and clarity into the world and future of Web3, the founder of Web3Ladies,
Oluchi Enebeli, highlighted the attributes of Web 3 to mean; Freedom, Control and Ease. Speaking on the possibilities of the web, she explained: "You can do so much with it". You can sell it". The possibilities are endless".
The Web3Ladies founder also cited a profound example of one of such possibilities referencing the use
case of centralized profiles on social media networks. Juxtaposing the present reality of constrictions
with user data profile, Oluchi explained that web 3 provides the necessity of a decentralized social
media platform with the ease of a decentralized profile that can be ported. This also makes this data
accessible on different platforms. "Your data doesn't sit in one place. It is distributed across different platforms".
Addressing conspiracies about a possible disconnect between web3 users and reality, Oluchi responded
to this by enlightening the audience that in fact, web 3.0 brings back the human touch of sharing and
learning, as knowledge is made easy. "Learning is Easy. Knowledge sharing is easy."
She also underlined future advantages that data portability will bring to healthcare. E.g A decentralized
profile for hospital records and information. "Healthcare delivery will benefit greatly from data portability
on web 3 technologies".
In response to a frequently asked question about the eligibility status for using web3, the Co- founder of CryptoroundupAfrica, Oloye Oluniyi, provided more clarity using insights. Referencing his personal experience, Oloye debunked the myth of being tech savvy to participate in web3. In his words: "I haven't written a code in my life" … I market". Whatever skillset you have can be deployed for use on web3. "It is a space for everyone". He also spoke on collaboration with people as the core focus for his participation on web3 and his focal point for earning. "The whole idea of web3 is that I own my asset".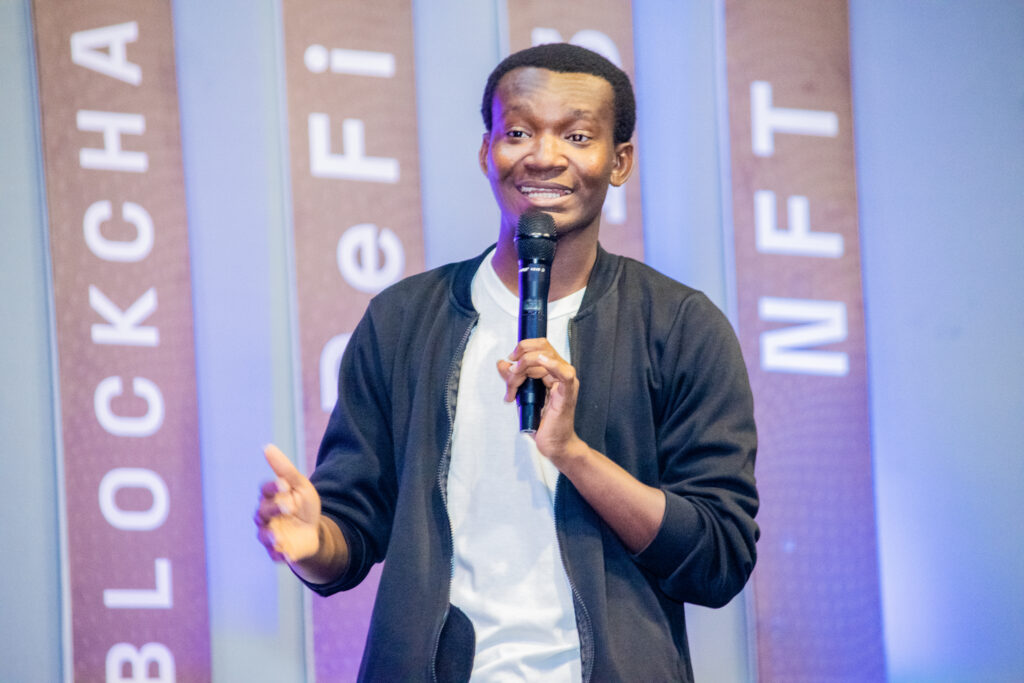 "With Freedom Comes Great Responsibility"
Responding to questions on security regarding the use of web3, Blockchain Developer and Web3 Advisor, Ebenezer Ugo Akachukwu, mentioned the need for responsibility in making the right decisions with your data. "In the crypto space, you don't need a password or email. Web3 is built on blockchain powered by smart contract [security]".
Concerning sustainability of the web3 and mishaps with the blockchain technology in general, Ebenezer attributed this to a "Crypto and Ponzinomics" model. He explained that the concept exists because the technology is still relatively new. He also touched on certain human behavioural factors as probable reasons for that mode of adoption. Speaking on the knowledge gap that currently exists with the technicalities of web3, he explained: "It takes time. People need to learn about the concept, how it works, and adoption". In essence, a vision towards decentralization means living towards that vision and gaining knowledge in that space.
He also proposed that for easier adoption, there is a need to consider renaming the nomenclature of blockchain terminologies e.g. NFTs and DeFi – to appear more relatable.
He opined that the future of crypto in Africa includes blockchain for social impact which involves its impact in political elections across the African landscape.
Other major highlights of the event include sponsored exhibitions, presentations and celebrity spotlight interviews surrounding the future of blockchain.
Find here.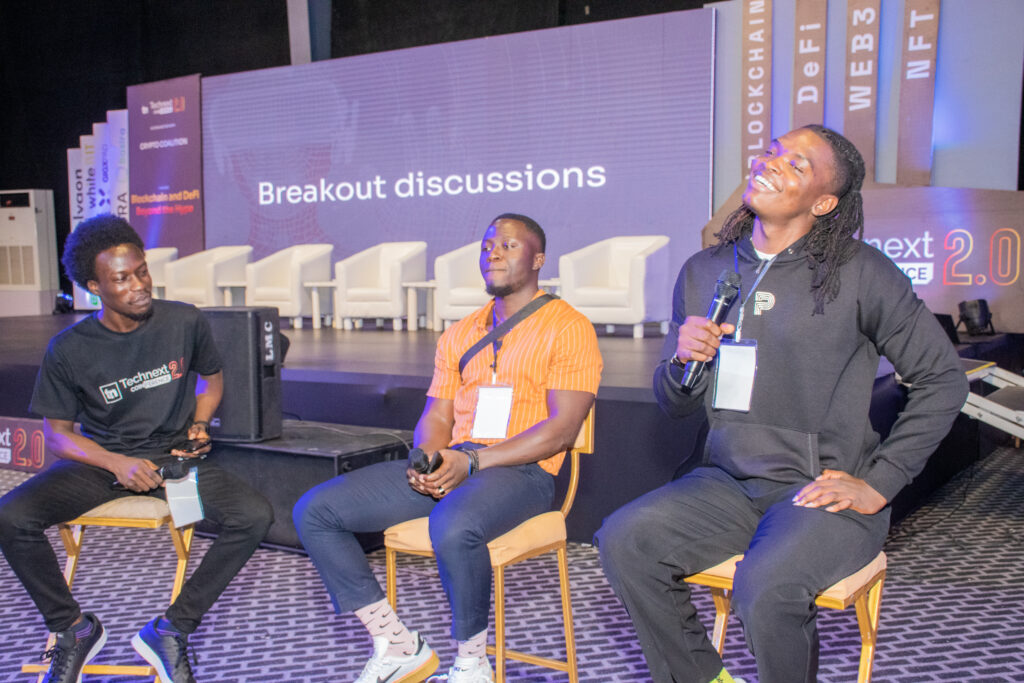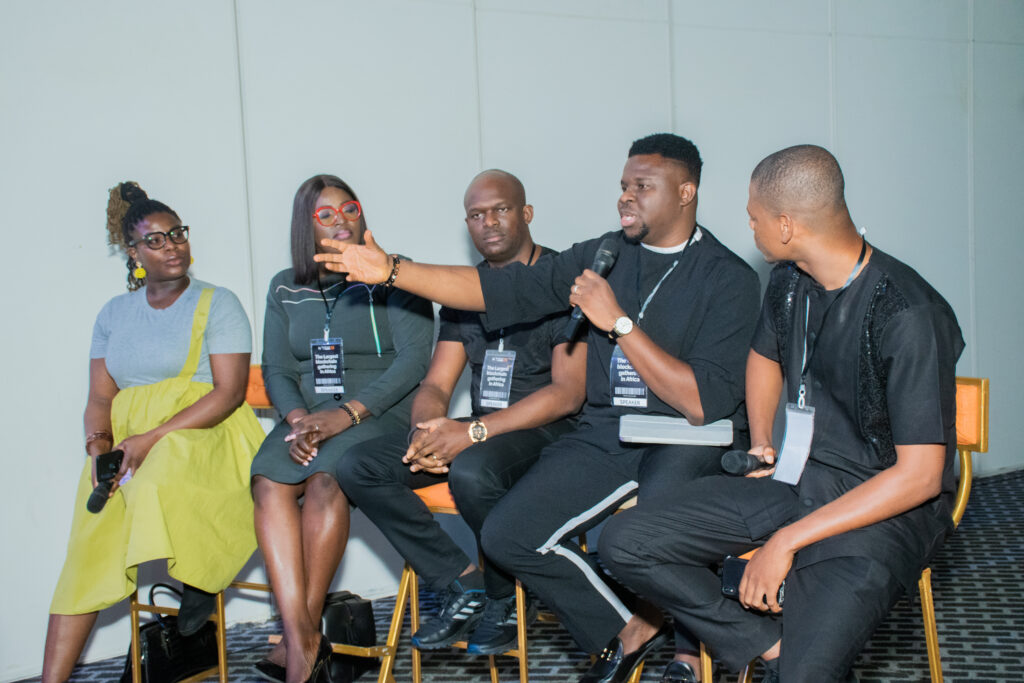 Editor's note: You can own a bit of the internet as NFTs (non-fungible tokens), Cryptocurrency apps, DeFi (decentralized finance) etc. This speaks to decentralizing information e.g. NFTs, and decentralizing finance e.g. crypto.
~ End.