Juan Mata Wins 2017 Guardian Footballer Of The Year Award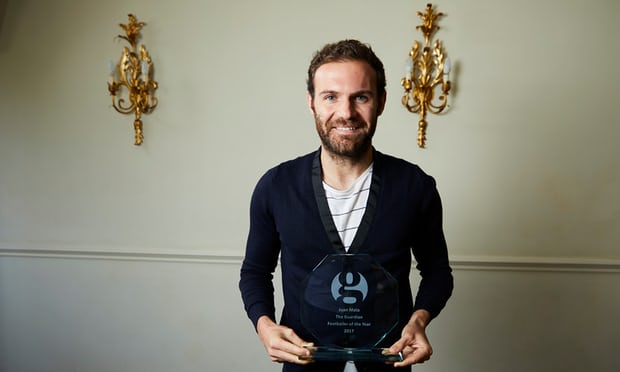 Manchester United midfielder Juan Mata on Monday won the 2017 Guardian Footballer of the Year.
According to the UK media outfit, the award is "given to a player who has done something truly remarkable, whether by overcoming adversity, helping others or setting a sporting example by acting with exceptional honesty."
It was gathered that the Spaniard won the award due to his Common Goal project, in which players and managers give 1% of their salary to charity.
"This year Mata has done more than anyone to give fresh belief that professional football is not only built on greed and staggering wages for its strutting prima donnas," the Guardian wrote about the player.
"The Manchester United and Spain midfielder, instead, has broken new ground and begun to use football's power and wealth to help ordinary people around the world.
"In less than five months Mata has been joined by 35 other football people from 17 countries in donating 1% of their salaries to Common Goal. All the money raised will be given to football charities where it is needed most – and the project now includes, beyond the players, its first manager, administrator and startup initiative."