I'm Tired of Shooting in Lagos – Omoni Oboli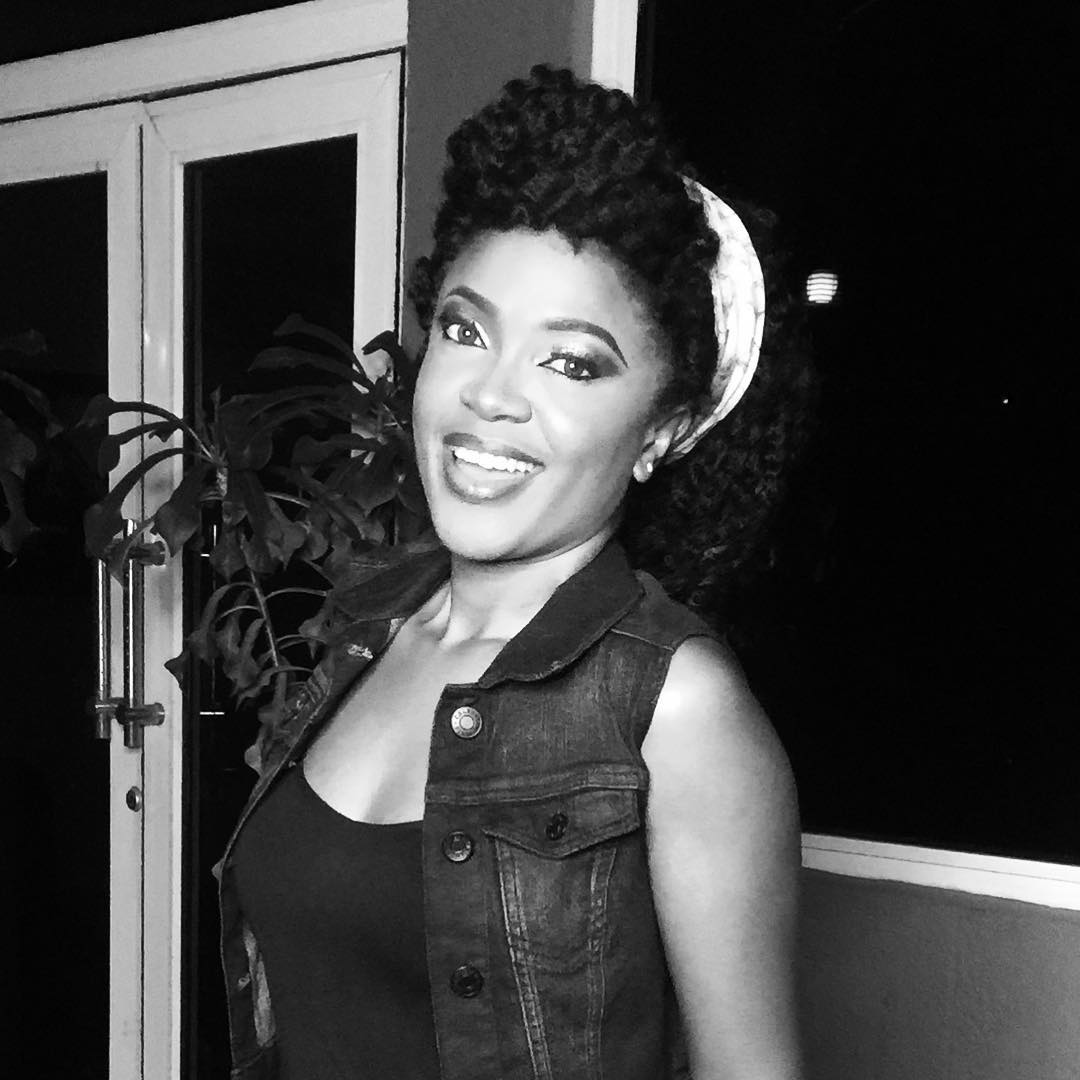 "'I am totally fed up! Shooting in Lagos State is such a difficult experience. I've been settling area boys everyday yet they still fight us." – Omoni Oboli
The other day, they broke a bottle to stab my crew and seized my van key. You have to settle different factions. – Omoni Oboli
---
FILMMAKER Omoni Oboli may have made easy penetrations into government houses, given a peculiar case whereby her film, 'Being Mrs Elliot' was the first to be premiered in Aso Villa, Abuja during the reign of former President Goodluck Jonathan, but making such personal entry into Alausa, Lagos, has been difficult, that she has resorted to the social media.
Omoni Oboli (Instagram)
---
In a series of tweets, the entertainer said, "This is what is going on my set right now!!! Why can't I work on peace in Lagos? Someone should help me tell the governor! #FedUp pic…"
Omoni who posted a video of some street urchin further lamented: "'I am totally fed up! Shooting in Lagos State is such a difficult experience. I've been settling area boys everyday yet they still fight us. The other day, they broke a bottle to stab my crew and seized my van key. You have to settle different factions. I'm a tax paying citizen of Lagos State. As filmmakers, we pay taxes even on a loss."
While many sympathised with the actress, condemning the activities of 'area boys' in Lagos, some felt she over-reacted.
"If you are fed up with Lagos, go and join your other colleagues in Asaba," said one Jide Benson.
"Stop blackmailing the state. Have you tried calling the police? Imagine her talking about the military. Let the military help you na. Leave Ambode alone," said Nosa Emmanuel.
Omoni's outcry came two days after some music artistes paid a 'thank you' visit to the governor for being responsive to their plight.
During the visit, Ambode praised the artistes who all performed during the One Lagos Fiesta (OLF) which took place in five locations last December, saying, saying the artists contributed significantly in keeping the city secured, as it recorded the lowest crime rate during the period of the OLF.
The governor also revealed plans of his administration to promote talents and leverage on the vast economic opportunities in entertainment, tourism and arts sectors to grow the Gross Domestic Product (GDP) of the State.
Omoni who tagged the governor in her Instagram and Twitter posts, added, "I'm a tax paying citizen of Lagos State. I shouldn't have to deal with this madness!!! @AkinwunmiAmbode area boys are messing up my shoot!!!
"Pls rt till it gets to @AkinwunmiAmbode. I'm tired of shooting in Lagos! 2 days ago, they broke bottle to stab my crew and seized my van key…"
She continued: "I'm not shooting right now because they won't let me. I've sent someone to call military personnel before they kill us!"
Reports say this is not the first time the actress is finding fault with the state over personal concern.
Omoni whose controversial film, Okafor's Law (allegedly stolen from Canada-based Jude Idada) was among the eight Nollywood films selected for the city-to-city showcase at last year's edition of Toronto International Film Festival (TIFF), stormed the Omni Edward Hotel, King East, Toronto, venue of a Nollywood discourse, querying why the state didn't sponsor her crew to the event, while claiming in similar manner that she pays tax and that her film promotes Lagos.