President Bola Ahmed Tinubu has recently made his entry into the buzzing social media platform, Threads.
The platform, which serves as a Twitter alternative, has gained substantial traction since its launch, amassing over 10 million sign-ups worldwide.
He made his presence known on Threads with his inaugural post that captured the attention of the platform's users.
In his message, he said: "My fellow Tailors, Idan has landed."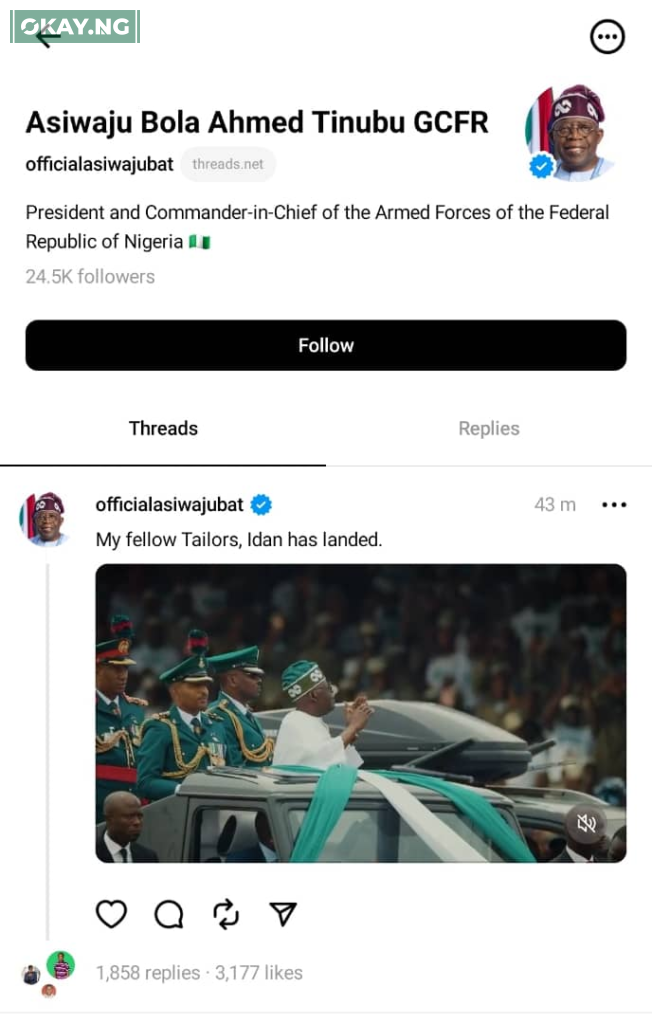 By embracing Threads, President Tinubu joins the ranks of influential personalities who utilize social media to disseminate their ideas, promote their causes, and connect with millions of people.