Following a feud which took up many headlines on Tuesday, rapper Soulja boy has now apologised for a row with singer, Chris Brown.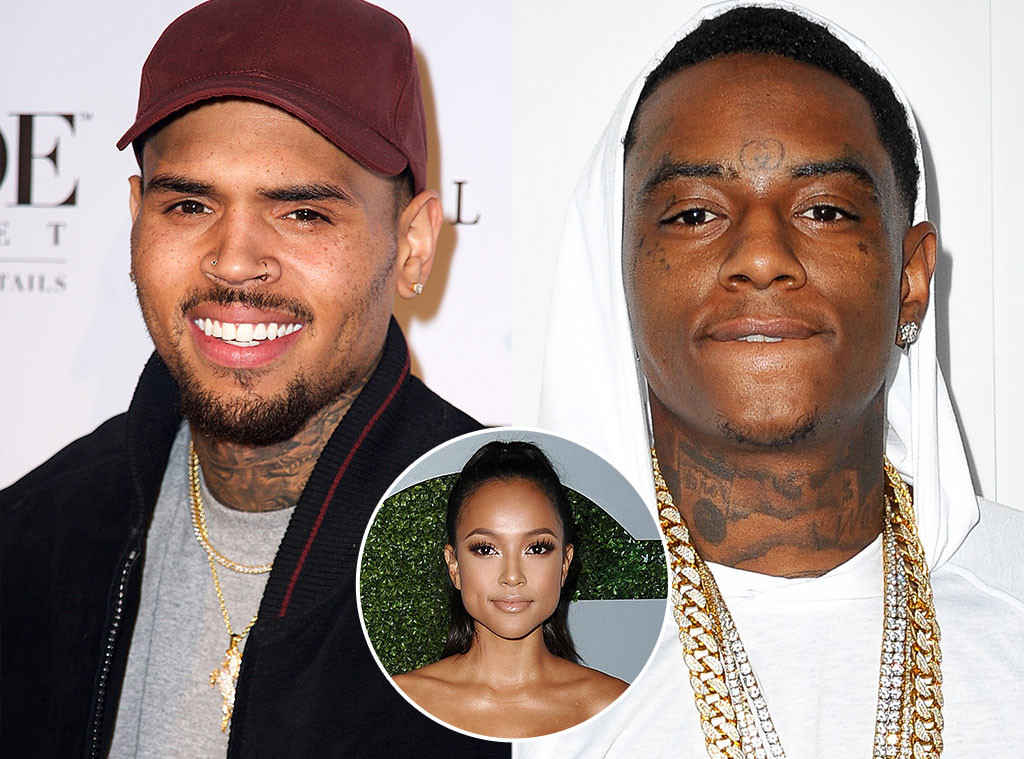 Photo collage: Soulja Boy, Chris Brown. Inset: Karrueche Tran



---
He earlier alleged that Chris Brown had called him up for liking a post of Karrueche on Instagram and went as far as challenging Chris Brown to a fight.
In an Instagram video, Soulja boy says,
"I just want to send an apology. For the past couple of months, I've been acting out. I've been wilding out and at the end of the day, it's not about who starts the beefs, it's about who end[s] them," Soulja said. "So with that being said, I found out that my mom's in the hospital…No amount of money, no amount of cars, no amount of fame will make me be alright with knowing my mom's sick…I love my mother."
That's when he closed:
"I know she's not proud of my actions and what I've been doing recently. I wanna make music with Chris Brown, Yachty, Quavo, everybody. So to all the media, to all the blogs, to all all my homies from the hood that feel like I been on some hot boy s**t, I'm back to the music. Big Soulja."